The buzz around Grok AI is real, and it's thanks to none other than the Twitter heavyweight himself, Elon Musk. He recently tweeted about this exciting development, and we're here to break down how you can get in on the Grok AI action without shelling out for an X Premium subscription.
What is Grok AI?
Grok AI is a chatbot like ChatGPT and a language model developed by xAI that's designed to understand and process natural language, making it a powerful tool for various tasks, from answering questions to assisting with research and knowledge exploration.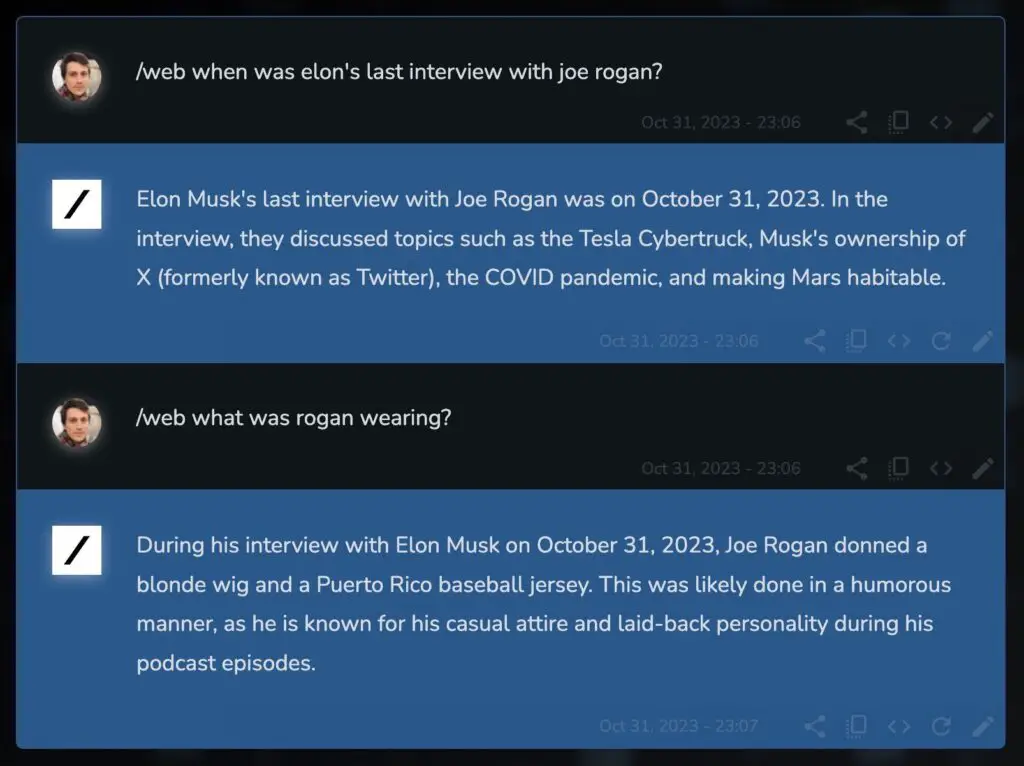 Elon Musk's Tweet
Elon Musk tweeted about the release of Grok AI and provided a link to the blog post that spills the beans on this new AI wonder.
Just released Grokhttps://t.co/e8xQp5xInk

— Elon Musk (@elonmusk) November 5, 2023
According to his tweet, the Grok AI Assistant is part of the X Premium package, which costs $16 per month. But what if you're not keen on subscribing to X Premium? That's where we come in.
The Blog Post
Elon Musk's tweet points to a blog post introducing the Grok platform, which is a goldmine of information. It's here that we'll find our workaround to access Grok AI without that Premium subscription.
X Premium Subscription Tiers
First, let's explore the X Premium subscription options. There are three tiers to choose from:
Basic Subscription: $3 per month or $32 per year.
Normal Premium Subscription: $8 per month or $84 per year.
Premium Plus Subscription: $16 per month or $168 per year.
The @xAI Grok AI assistant will be provided as part of 𝕏 Premium+, so I recommend signing up for that.

Just $16/month via web. https://t.co/wEEIZNjEkp

— Elon Musk (@elonmusk) November 4, 2023
The catch is that Grok AI is exclusively available to those who subscribe to the Premium Plus tier at $16 per month or $168 per year. But we've got a solution for those of you who'd rather not commit to a premium subscription.
Early Access to Grok AI
The magic ticket is "Early Access to Grok," and it's available to a select number of users in the United States. The idea is for these users to try out the Grok prototype and provide feedback to help improve the platform. Here's how you can join the Early Access list:
Head to the announcement blog post.
After learning all about Grok and its backstory, scroll to the end of the page.
Look for the section titled "Early Access to Gro."
In this section, you'll find a link to join the waitlist. Simply click on it, and you'll be taken to the Grok AI page.
Signing Up for Early Access
The Grok AI page is all about a conversational AI designed to understand the universe. To get in on the action, you'll need to sign up with your X account.
But there's a catch here too – participation in the Early Access platform is limited to verified users. If you're not already a verified user on X, you won't be able to sign up for the waitlist.
How to Use Grok AI? Step By Step Guide
Go to grok.x.ai and Sign in with X Account.
Click "Sign in with your X account."
You'll be added to the waitlist, and you're all set.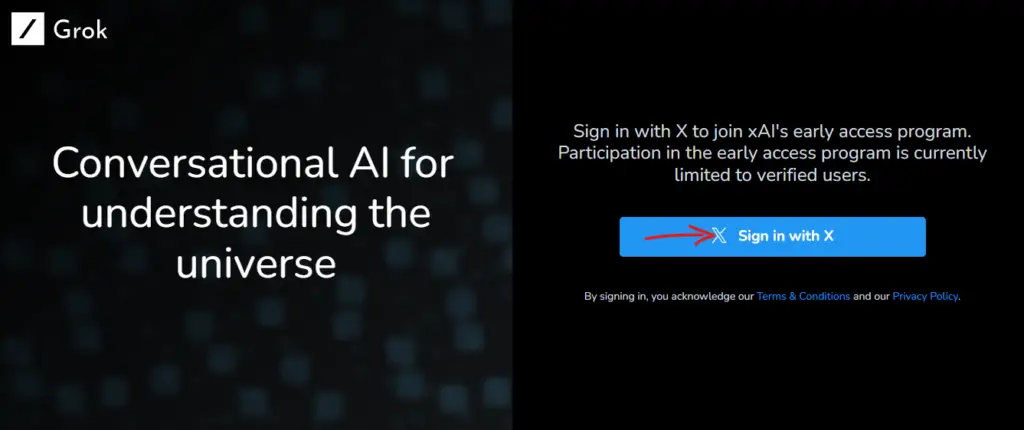 As of now, Grok AI is only accessible in the United States region.
You're on your way to experiencing the wonders of Grok AI without the need for an X Premium subscription.
Conclusion:
Grok AI is the rival of ChatGPT and it has real-time knowledge of the world via the X platform. As x.ai continues to refine and expand the capabilities of Grok, our ultimate goal remains the same – to create AI tools that assist in the pursuit of understanding for everyone, no matter who they are or where they come from.