Are you good at drawing? Maybe most of us here aren't able to create sharp doodles, sketches, and drawings. If you're skilled in drawing, that's fantastic! If you're looking to take your drawing skills to the next level, then read this article to the end.
In this article, we're going to take a closer look at one of Google's cool experiments – AutoDraw AI. This website is part of the experiments.withgoogle.com platform, where you can explore and experiment with a wide range of AI experiments.
Today, we'll focus on AutoDraw AI and show you how it uses AI to transform your sketches into professional-looking illustrations.
What are Experiments with Google?
Before we going to explore AutoDraw AI, let's start with an overview of what Experiments with Google is all about.
Open Source Playground: Experiments with Google is a platform that serves as an open-source playground for innovative projects. It's a space where developers and creators can showcase their experiments using various Google technologies.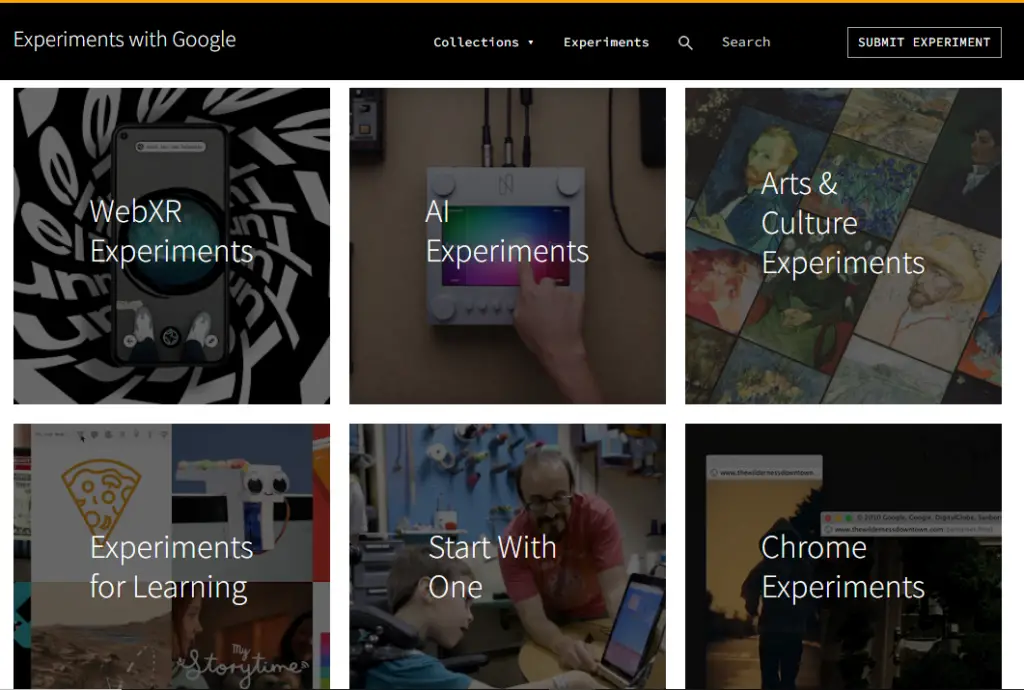 AI Technologies: These experiments revolve around the latest and greatest technologies, including augmented reality, virtual reality, artificial intelligence, and more.
Collections of Experiments: The platform is organized into collections that encompass various technologies, including AI experiments, AR experiments, and even technologies like TensorFlow.
Submit Your Own Experiment: The platform is not just for viewing experiments; you can also contribute your own creations.
If you've built something cool using Google technologies, you can submit your experiment, and if it meets the guidelines, it might just find a place among the other experiments.
What is AutoDraw AI?
AutoDraw AI is an artificial intelligence-powered drawing tool developed by Google that helps users create better and more accurate drawings by recognizing and suggesting objects and shapes as they draw.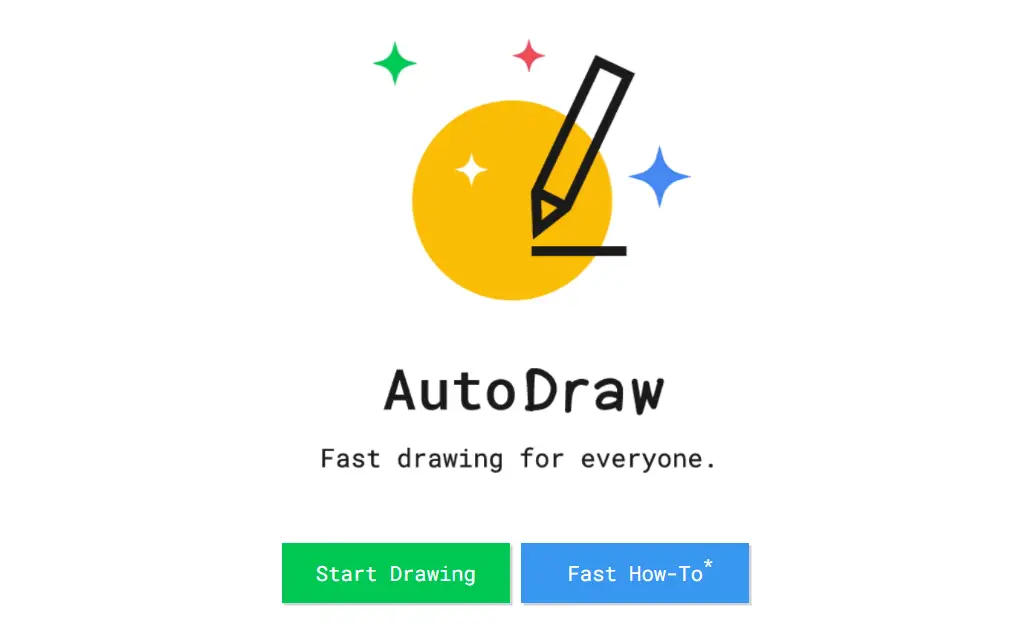 Powered by Google Creative Lab: AutoDraw is a creation of Google Creative Lab, and it's one of the AI experiments showcased on the platform.
AI and Chrome Experiments: This project falls under the AI experiments and Chrome experiments categories. It's built on the foundations of artificial intelligence, making it an intriguing blend of technology and creativity.
What Does Auto Draw Do?
The core functionality of AutoDraw AI is fascinating. It takes your sketches and uses AI to recognize what you're drawing. It then offers suggestions for a more polished and recognizable version of your sketch.
Exploring Auto Draw's Features
1. User-Friendly Interface
AutoDraw AI provides a user-friendly interface, similar to what you'd expect in common text editors or painting applications.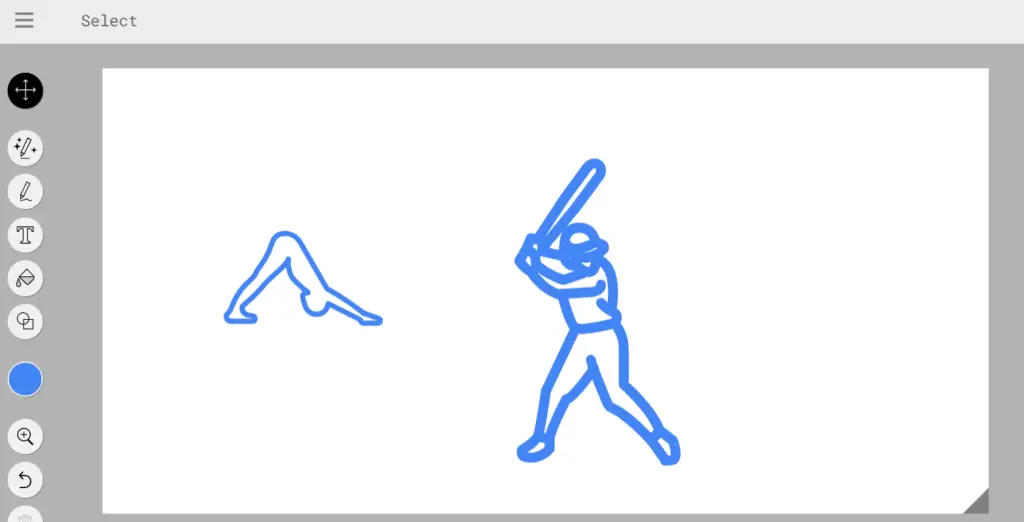 You can type, draw, color, and create shapes. However, the standout feature is, of course, Auto Draw itself.
2. Auto Drawing Suggestions
When you select the Auto Draw feature and start sketching, the AI goes to work. As you draw, it attempts to decipher your intentions and suggests possible drawings that match your sketch.
For example, if you're drawing a simple smiley face, and it looks more like a circle with dots, AutoDraw might suggest smiley faces, pizzas, or other related images. The more you refine your drawing, the more accurate the suggestions become.
3. Continuous Learning
AutoDraw's AI is constantly learning. It's not just about recognizing basic shapes; it aims to understand your intent.
The more drawings it processes, the better it gets at providing relevant suggestions.
4. Real-world Applications
While AutoDraw AI is undoubtedly a fun experiment, it's also easy to see how this technology could be applied to real-world scenarios.
5. Download and Share
AutoDraw AI allows you to download your creations as image files, making it easy to save and share your art with others.
How to use AutoDraw AI: A Step-by-Step Guide
Let's walk through the process of using AutoDraw AI step by step:
Step 1: Access the Website: To begin your Auto Draw adventure, visit the Auto Draw website.
Step 2: Explore the Features: Take a moment to explore the various features available. You'll notice familiar options like drawing tools, colors, and shapes.
Step 3: Select Auto Draw: Now, select the Auto Draw feature.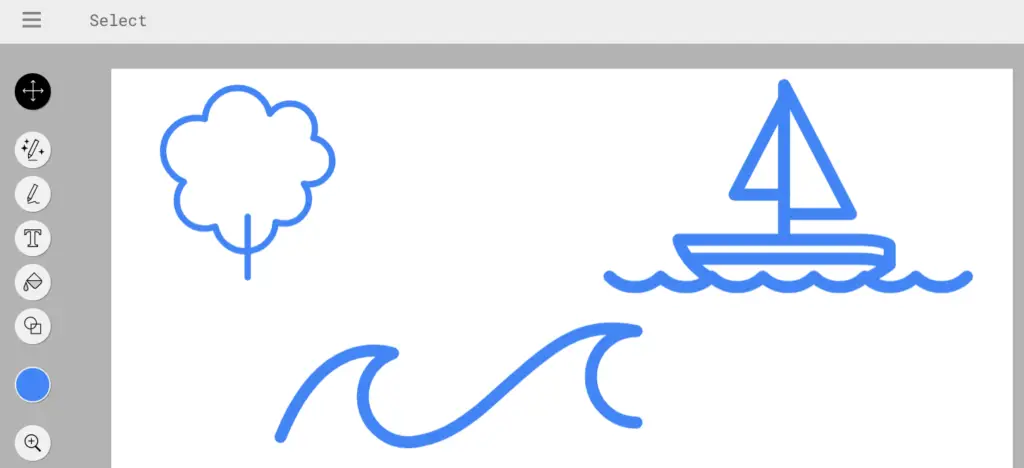 Step 4: Start Sketching: Use your mouse or touchscreen to start sketching. You don't have to be an artist; AutoDraw AI will help you refine your drawing.
Step 5: Observe Suggestions: As you sketch, pay attention to the suggestions that Auto Draw provides. The AI will try to figure out what you're drawing and offer relevant options.
Step 6: Refine Your Drawing: If the suggestions don't quite match your intent, continue sketching and refining your drawing. The AI will get better with each input.
Step 7: Select the Correct Drawing: When AutoDraw presents a suggestion that aligns with your vision, click on it. Your sketch will transform into a more polished version.
Step 8: Add Finishing Touches: You can further enhance your drawing by adding colors and shapes.
Step 9: Download Your Art: Once you're satisfied with your creation, you can download it as an image file.
Exploring Other Experiments
Here are a few steps to help you explore what else the platform has to offer:
Return to the Experiments with Google Platform: Navigate back to the Experiments with Google website.
Collections: On the main page, you'll see different collections of experiments. These are grouped by the type of technology they showcase. Feel free to explore AI experiments, AR experiments, and more.
Browse Experiments: Click on a collection that excites you. You'll find a variety of experiments created by talented individuals and teams from around the world.
Get Inspired: Take some time to go through these experiments, and you'll likely be inspired by the incredible things people are doing with technology.
Conclusion
AutoDraw AI, as an experiment on the Experiments with Google platform, exemplifies the exciting fusion of art and artificial intelligence.
You can easily turn your doodles into digital drawings and don't forget to explore the other experiments as well.