Don't do this with ChatGPT. And why am I sharing this with you because I've noticed that 99% of the users aren't fully aware of ChatGPT potential and also don't know how to use it properly for maximum outcome.
You can do anything with it custom design, creating a Spotify playlist, having verbal communication and there's a lot of stuff to do.
But today here, I am going to share 10 incredibly useful tips and tricks to use ChatGPT for better productivity and results. These 10 hacks will boost your productivity and take you to the next level.
Get ready to be amazed!
As you already know the ChatGPT app is out now for Android and iPhone users but there is so much more you can do using the desktop version.
So first open up the Chrome browser on the desktop and let's get started.
Tip 1: Web ChatGPT
This first tip is going to save your day. By using it, ChatGPT can fetch real-time information for you.
This tip transforms ChatGPT into your personal research AI assistant.
Simply add the "Web chatGPT" Chrome extension to your Chrome browser and connect it to Google.

You can ask about current events, like why Elon Musk changed Twitter to X, or seek the latest iPhone 15 rumors.
There are also a bunch of other really cool things you can do with this extension.
Tip 2: ChatGPT Music – Your Personal DJ
Now let's move into this fantastic tip for all you music lovers out there – using the ChatGPT Music plugin.
Firstly you've Upgraded to ChatGPT4, Trust me it is totally worth it.
Next, under your profile just click on the settings beta features and toggle on "plugins" in settings.
Now go to the plugin store and install the "Playlist AI" plugin.
Once you've installed it. Now, you can ask ChatGPT to create custom playlists for you.
Imagine saying, "Create a playlist of the greatest hits from the 2000s," and ChatGPT does the rest work for you.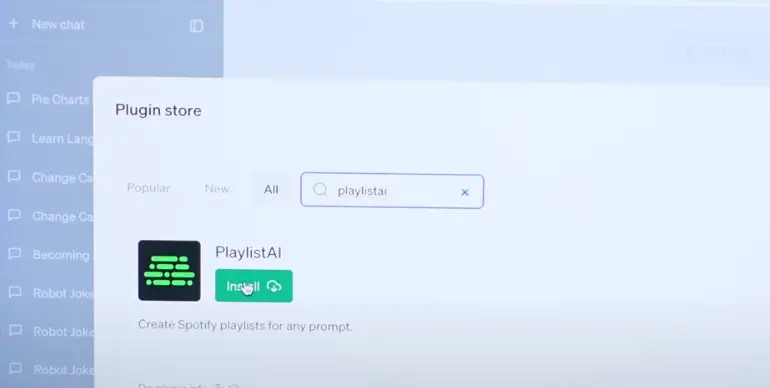 It even generates a Spotify link for you to enjoy your curated tunes. Share the playlist with friends or collaborate to build the ultimate music collection.
But wait, there's more!
Tip 3: ChatSonic
This Chrome extension will help you in writing emails. With the Chat Sonic extension, ChatGPT becomes your digital AI email writer. It crafts email replies within seconds.

You just have to type a brief message, choose a tone, and ChatGPT will compose an email response.
It's like having your own personal assistant for email communication.

From Twitter to YouTube comments to Google Docs, Chat Sonic is your companion and makes your online presence more engaging and efficient.
Tip 4: ChatGPT Fitness
This is one of my favorites for fitness enthusiasts, ChatGPT offers the "Workout Generator" plugin.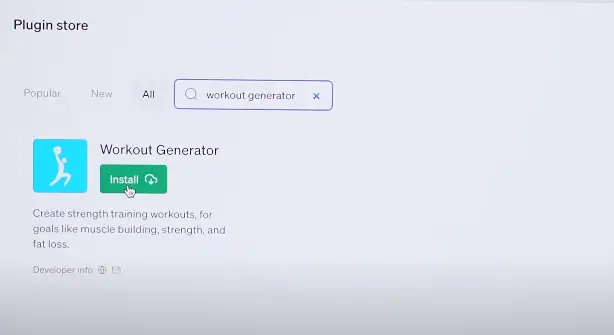 So, What do you have to do?
Just share your health stats, and then ask it to craft a detailed workout plan based on your goals.
It includes not just exercise descriptions but also includes video demonstrations, perfect for beginners.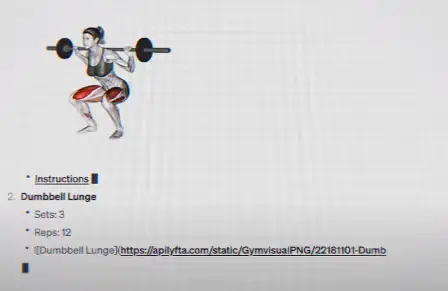 ChatGPT Fitness is super handy and easy to use, especially for beginners.
Tip 5: Custom GPT Designs
You can spice things up with ChatGPT's appearance using the "Botrush Browser" plugin.
Once you've installed it It will Customize ChatGPT's look by choosing from multiple colors, fonts, and themes.

You can select from a ton of different fonts and whether you want a dark or light mode.
You can choose from 832 unique combinations in one place, you can truly make ChatGPT your own. It's a fun way to bond with your AI companion.
Tip 6: Instant Summary – Speedy Research Assistance
Are you tired of reading lengthy articles and documents? or you're basically doing research for work or an assignment but your deadline is up.
Well, this "ChatGPT summary for Chrome" extension swiftly summarizes the content and is going to save you a ton of time once you've added it to your Chrome browser.

This tool also summarizes the YouTube videos for you, basically what the video is all about.
Whether you're studying for exams or staying updated on industry news, this tool will save you valuable time.
Tip 7: Generate Memes
Now here's the fun part. ChatGPT is slowly getting better at creating jokes.
ChatGPT can create memes for you! Enable the "Meme creator" plugin, request a meme, and ChatGPT will whip up hilarious and creative memes.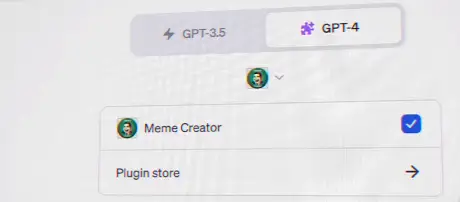 Share them with friends or spread laughter on social media.
ChatGPT becomes your personal meme generator, adding a dash of humor to your conversations.
Tip 8: Generate Bars & Graphs
Visual thinkers, this one's for you! The "Show Me Diagrams" plugin lets ChatGPT transform your ideas into visual diagrams.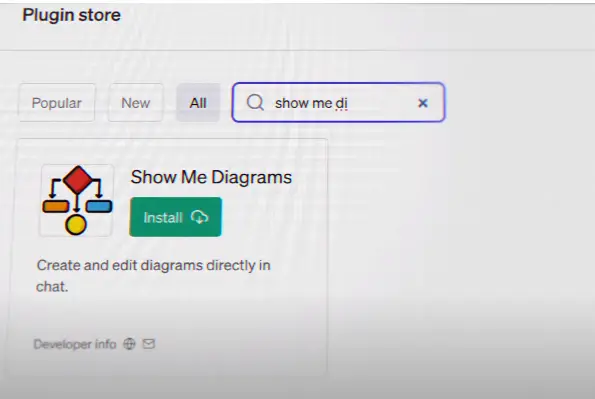 You can ask it to explain complex concepts or illustrate data, and ChatGPT will generate clear and concise diagrams and charts for you.
It's like having an instant infographic creator at your fingertips.
Tip 9: Games with ChatGPT
Believe me or not you can actually play games inside ChatGPT.
If you're looking for some leisurely fun? Play chess or tic-tac-toe with ChatGPT after installing the different games plugin.
It's not just a game; it's an opportunity to improve your skills.
Tip 10: Talk to ChatGPT
This tip going to be is one of the coolest things you can do with ChatGPT. Save the best for last – "Talk to ChatGPT." It transforms ChatGPT into a dynamic conversational partner.

You can even choose from 38 different voices! Have conversations, seek advice, or simply enjoy engaging in dialogues with ChatGPT.
It feels like chatting with a real person. Plus, with a little twist involving the "elevenlabs.io" website, sign up for a free account.
You can use elevenlabs.io API to make ChatGPT talk in different voices, adding a whole new layer of immersion.
Conclusion:
In conclusion, ChatGPT is more than just a chatbot; it's a highly versatile tool that can enhance your productivity, creativity, and entertainment. From music playlists to email responses, from visual diagrams to meme creation, ChatGPT has an array of capabilities.
So, what are you waiting for?
You can use these 10 tips and tricks to boost your ChatGPT productivity. The possibilities are endless, and the future is now.
Enjoy your journey with ChatGPT, and remember to have fun along the way!