Today, I'm excited to walk you through the process of using Munch AI – a tool that helps you in repurpose your long-form content into bite-sized clips and micro-content.
How to use Munch AI?
1. Sign Up and Free Trial
Click on the big plus button or 'Create New' in the upper right-hand corner.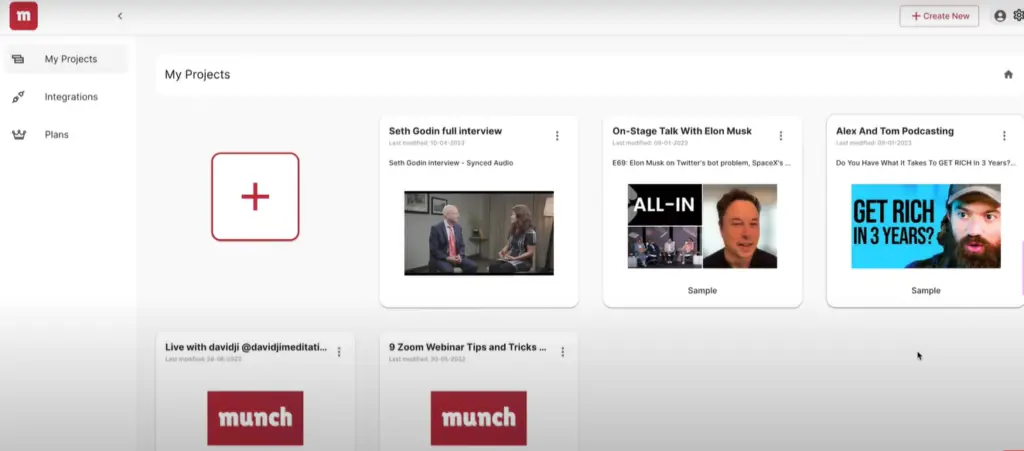 Upon sign-up, you get a free trial, allowing you to upload one video.
2. Upload Your Video
The process isn't instantaneous, so be patient as it may take a few minutes or longer, depending on the video's length.
Access your processed videos later for review.
Exploring Munch AI Features
3. Original Source and Duration
View the original source and filter clips based on duration.
Optimal clip durations for social media range between 17 and 43 seconds.
4. Brands, People, Keywords, and Topics
Explore mentioned brands, people, keywords, and AI-generated topics within your clips.

Filter based on your preferences, making content curation easy.
5. Analyzing Output
Check out the left-hand side for the original source and the right-hand side for a scoring system.
Understand the relevance, search volume, and trending topics of your micro-content.
6. Topic Selection
Choose relevant topics, ensuring your micro-content aligns with your goals.
Filter by keywords and topics to streamline your selection process.
7. Coherence Score
Evaluate the coherence score to gauge the comprehensibility of your clips.
Focus on high-coherence clips for quality content.
8. Editing Clips
Use the edit button to fine-tune your clips.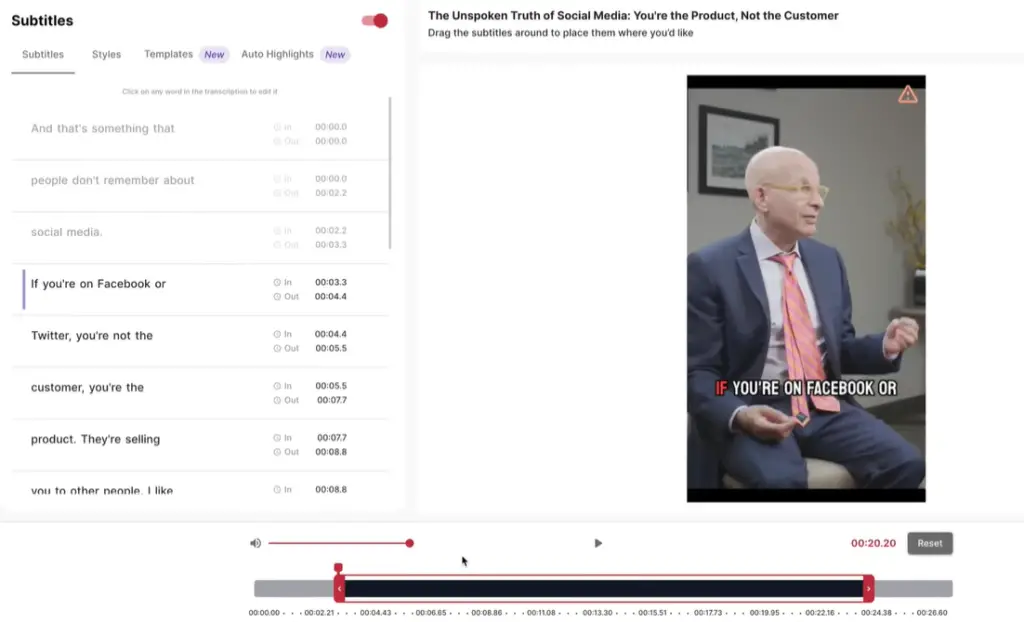 Adjust subtitles, preview resolution, and correct any discrepancies.
9. Captions and Styles
Explore different caption templates and styles.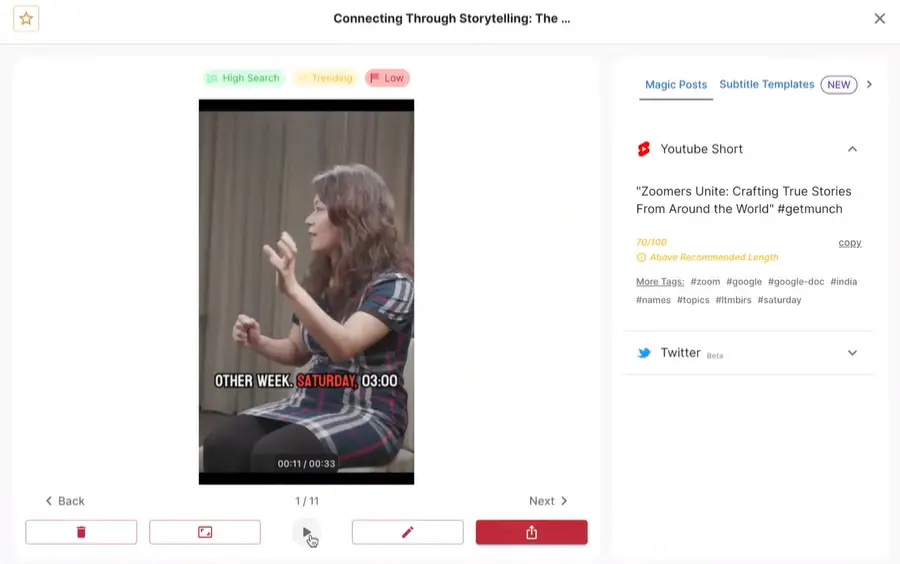 Choose what suits your content and audience preferences.
10. Export and Favorites
Favorite clips for easy access later.
Export your final clips with or without watermarks, depending on your subscription.
Tips for Content Creators
11. Micro Content Engagement
Start with high-resolution videos for engaging micro-content.
Ensure the original video is of high quality for better results.
12. Automatic vs. Manual Cropping
Experiment with auto-cropping for time efficiency.
Manually crop if you prefer a more hands-on approach.
Integration and Pricing
Integration Options
Connect Munch AI to platforms like YouTube, TikTok, Instagram, YouTube Shorts, and Facebook.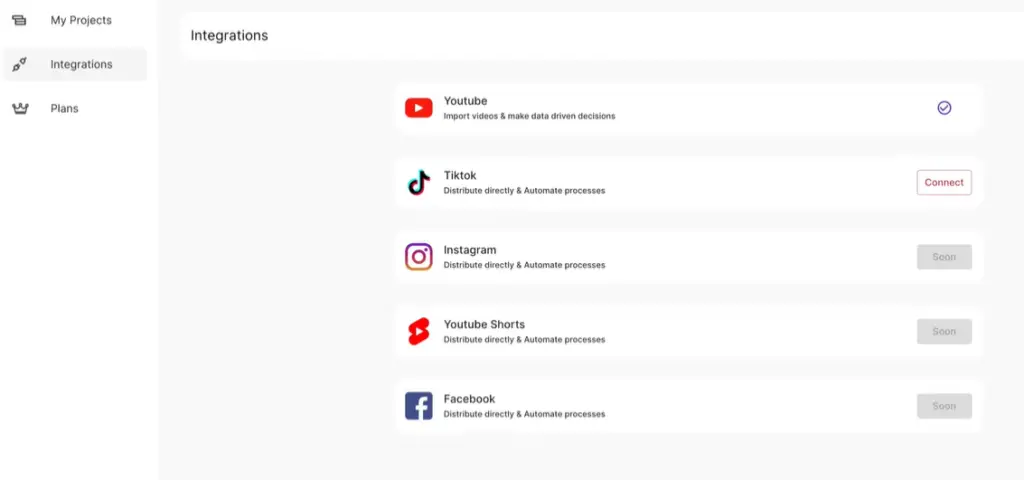 Broaden your reach and audience engagement.
Pricing and Features
Save with an annual subscription and enjoy features like early access to new releases.
Choose a plan that suits your needs, and stay ahead with the latest features.
Conclusion
Munch AI video editor tool that smoothens the process of repurposing your video content. From importing to editing and exporting, it provides an all-in-one solution for content creators.
Let me know if you have any questions or thoughts in the comments below. Also, check out our review blog post for more insights.