Do you ever look at your living space and wish it had a fresh, stylish makeover?
Imagine having an AI-powered interior design tool that can analyze your room's dimensions, layout, and existing furniture, and then transform it into a harmonious and chic living environment.
Well, guess what?
This incredible AI tool exists, and it's like having your very own personal interior designer at your fingertips, available anytime you need inspiration or guidance.
Let me introduce you to the world of Remodeled AI App, where your dream living space becomes a reality!
What is Remodeled AI?
Remodeled AI app is an AI-powered interior design tool that uses advanced algorithms to analyze your room's dimensions, layout, and existing furniture.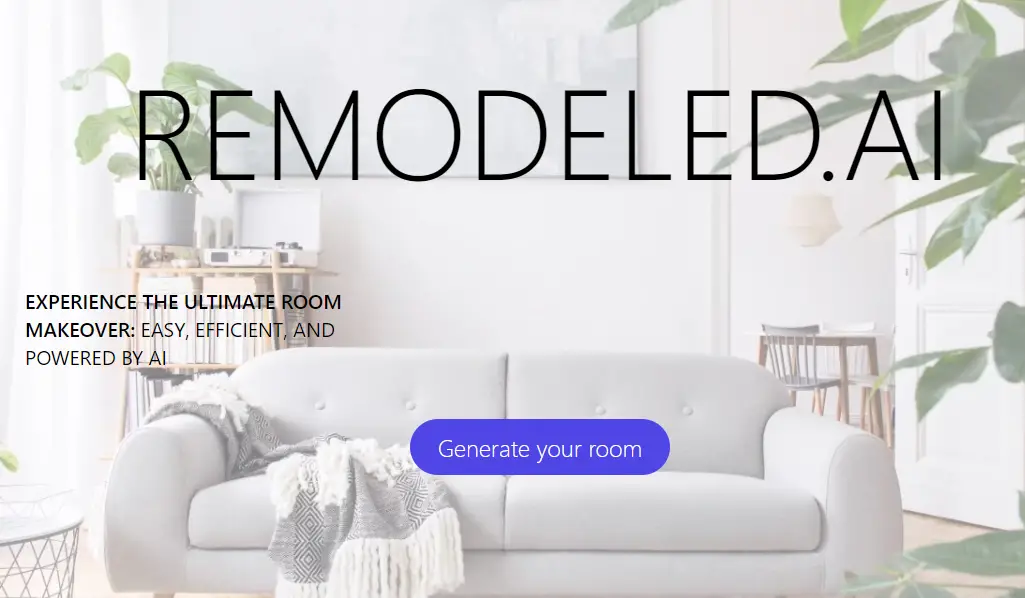 It then provides personalized recommendations to transform your space into a harmonious and stylish living environment.
It acts as a virtual interior designer, offering an interactive and immersive experience to help you create your dream living space with ease.
Transform Your Living Space with Advanced Algorithms
Now forget the process you have done earlier of endlessly browsing interior design magazines or tirelessly searching for the perfect furniture pieces to fit your room.
Remodeled AI employs state-of-the-art algorithms that take the guesswork out of designing your space.
Demo Transformation is done by Remodeled AI: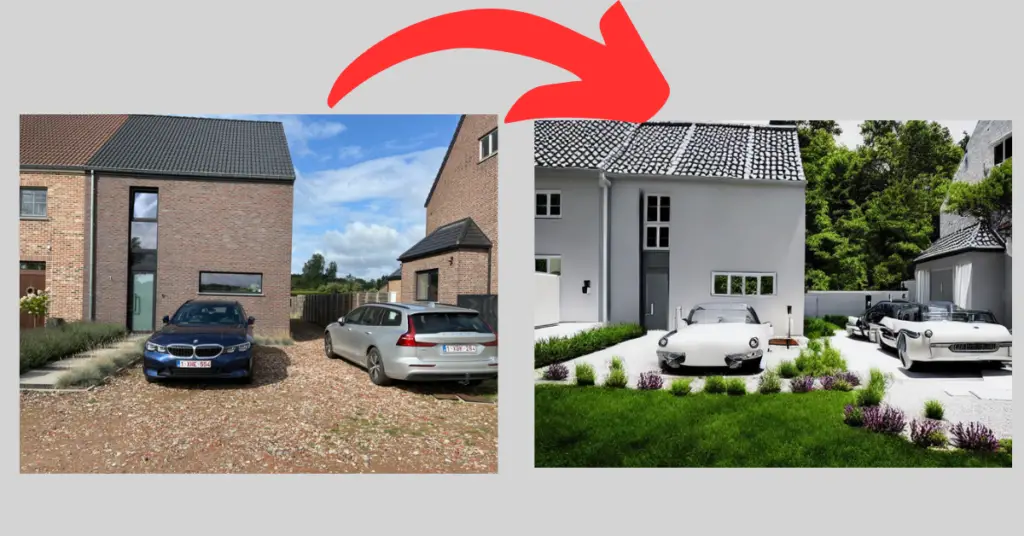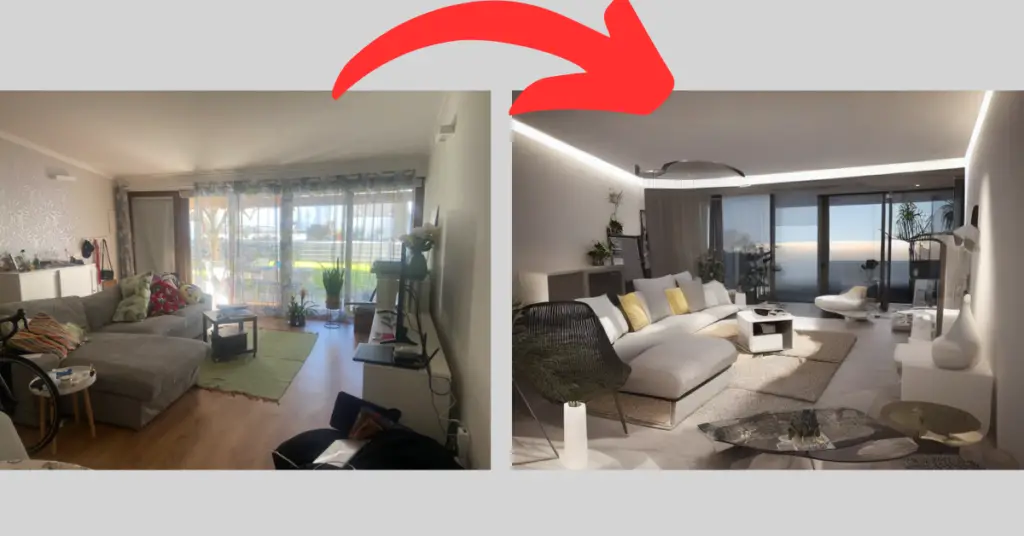 These advanced AI algorithms analyze your room's unique dimensions, layout, and existing furniture, providing you with expert recommendations for a harmonious and stylish living environment.
How to use Remodeled AI: Transform Your Room With AI
Using Remodeled AI is not only practical but also a lot of fun! The interactive and immersive experience it offers is bound to leave you amazed.
Let's dive into how you can use this incredible tool step by step:
Step 1: Access Remodeled AI
To start your design journey, head over to remodeled.ai.
Simple, right?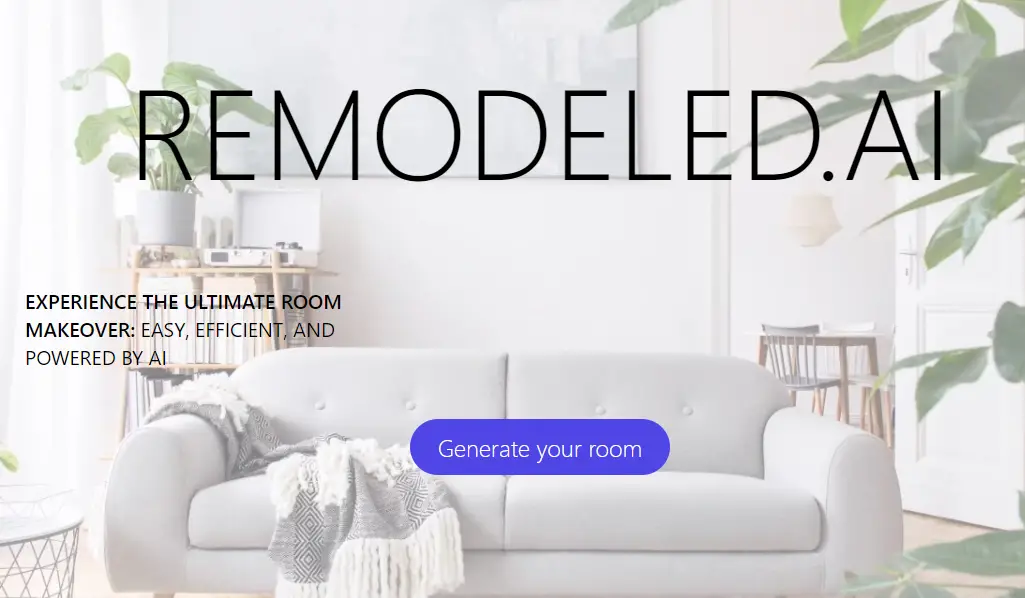 Once you're on the website, click on the "Generate Your Room" button, and you're all set to launch on your design adventure.
Step 2: Create an Account
Before you can dive into the design process, you'll be prompted to log in.
Don't worry if you don't have an account yet; you can quickly create one using your Gmail credentials.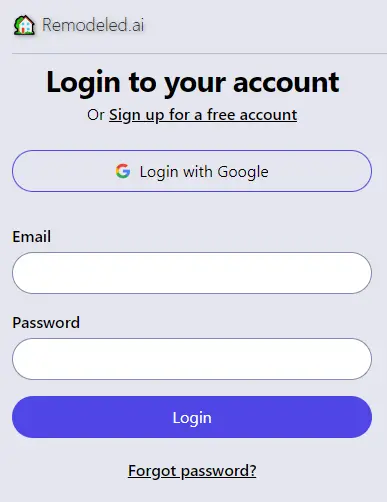 This straightforward process ensures you get the best user experience.
Step 3: Generate Your Room
Now comes the exciting part. Click "Generate Your Room" again, and you're ready to unleash the power of Remodeled AI.
But, wait, I have to be honest with you; this fantastic tool isn't entirely free.
Nevertheless, don't fret!
You can transform 3 rooms for free, giving you a chance to explore its capabilities without spending a dime.
Step 4: Upload a Photo of Your Room
Time to put your photography skills to the test! Grab your smartphone or camera and snap a picture of the room you want to remodel.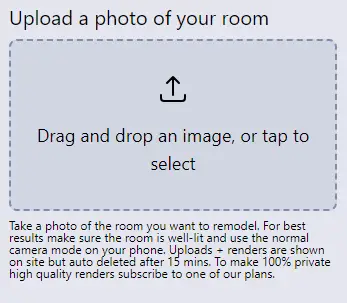 Make sure to capture all angles, as the more information the AI has, the better it can work its magic.
Step 5: Choose a Design Theme
Now, here's where the magic happens. Browse through the various design themes available on Remodeled AI.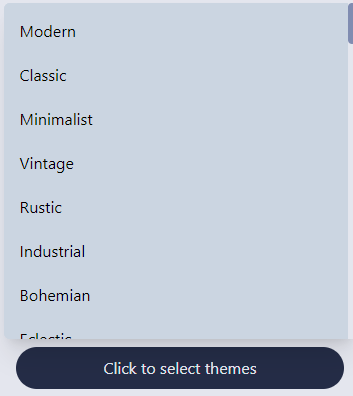 From sleek and modern to cozy and rustic, there's a theme to suit every taste and style.
Pick the one that resonates with you the most, and let the AI do its thing.
Step 6: Choose materials and Select the color palette
Select the materials and color palette to use in your room.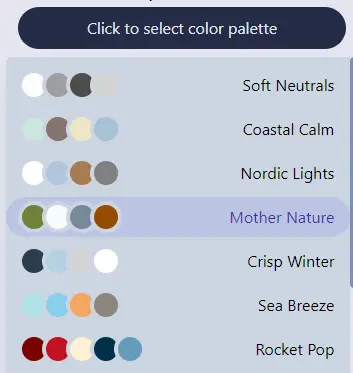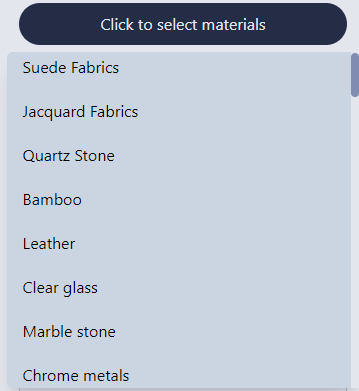 Step7: Select Room Type: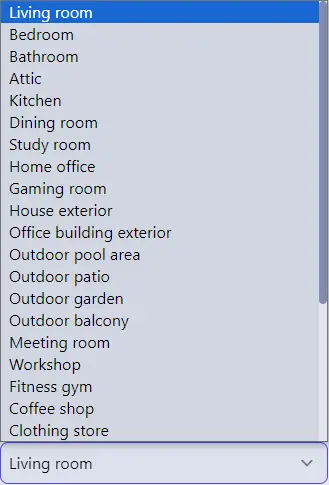 Step 8: Experiment with Different Designs
Who said you have to settle for just one design? Have some fun and experiment with multiple themes.
The tool allows you to visualize different design options, helping you find the perfect fit for your space.
Step 9: Let the AI Work Its Magic
Once you've settled on a design, Click on Generate button, that makes your heart sing, sit back, relax, and let Remodeled AI work its magic.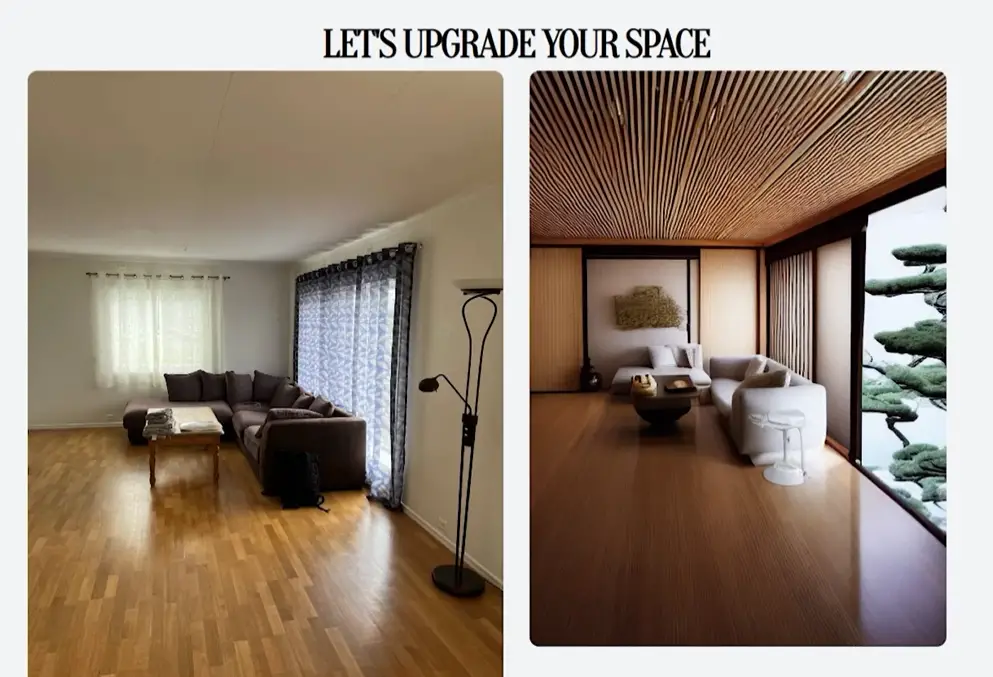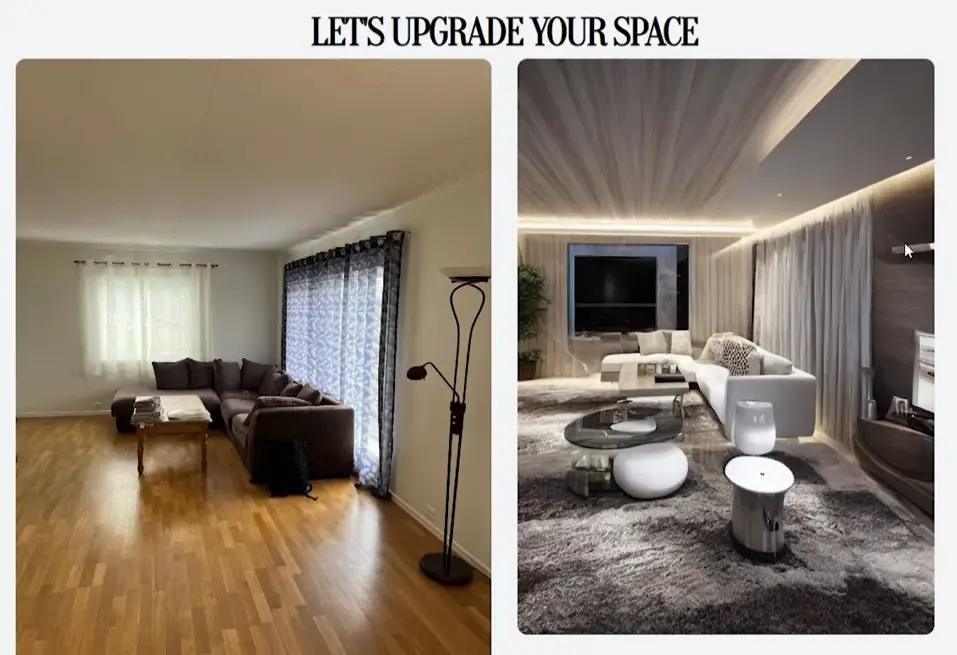 In no time, you'll be presented with a transformed room that perfectly embodies your chosen design theme.
Step 8: Share and Gather Feedback
Now that you have your remodeled room, share it with friends, family, or even the online community.
Gather feedback and see how others react to your revamped living space. You'll be surprised by the creativity and appreciation you receive!
A Personal Interior Designer at Your Fingertips
Ever wished you could hire a professional interior designer to create the perfect ambiance in your home?
With Remodeled AI, you don't need to pay dollars to access top-notch design expertise. This remarkable tool acts as your personal interior designer, available at your beck and call whenever you need it.
Whether you want to spruce up your living room, bedroom, or even your kitchen, this AI-powered tool is here to make your dreams come true.
For Real Estate and Design Enthusiasts
Remodeled AI isn't just a fun tool for personal use; it also holds tremendous potential for real estate and design professionals.
Agents and brokers can utilize this AI-powered platform to showcase the potential of a property to prospective buyers.
By presenting various design themes and transformations, they can help clients visualize the possibilities and make faster, more confident decisions.
Conclusion:
In conclusion, Remodeled AI is an amazing interior designer tool that empowers you to create your dream living space effortlessly.
Its advanced algorithms, interactive experience, and user-friendly interface make it a must-have for anyone seeking to revamp their home with style and flair.
Remodeled AI official link is here.
So, what are you waiting for?
Let Remodeled AI unleash its creative power and transform your room into the living space you've always envisioned!
Which design theme are you most excited to try? How do you plan to use Remodeled AI to elevate your living space?
Share your thoughts and design aspirations in the comments below.
And if you're eager for more inspiring tips, check out our latest AI Tutorials right here. Happy designing!
Latest AI Tutorials: