Today, I'll be going to provide a tutorial about "Murf.ai Voice Changer," an online voice changer software that lets you transform your voice into various styles with incredible ease.
Are you ready to explore the fascinating capabilities of Murf.ai?
Let's dive right in!
Introducing Murf.ai Voice Changer
In this article, we'll be focusing on the voice changer feature inside Murf.ai.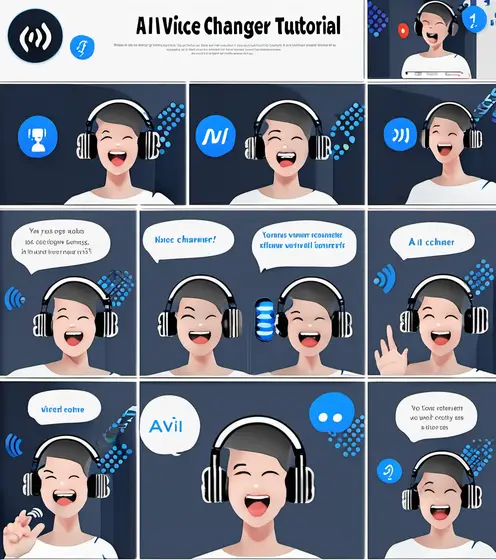 This AI tool allows you to fully utilize the power of AI to modify your voice, giving you endless possibilities for creative content creation.
How to use Murf.AI Voice Changer
1. Visit Murf.ai:
First things first, head over to the Murf.ai website and sign up for a free account. Don't worry; there's no credit card required for the trial!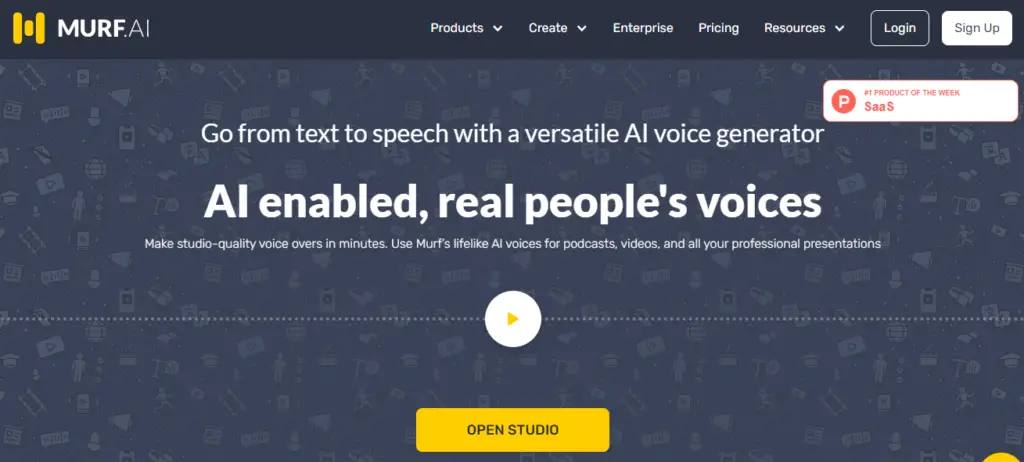 Once you're in, you'll have access to impressive features that will take your voiceover game to the next level.
2. Creating Your Project
Once you've set up your account, it's time to start a new project.
Simply click on "Create Project" and give it a catchy title.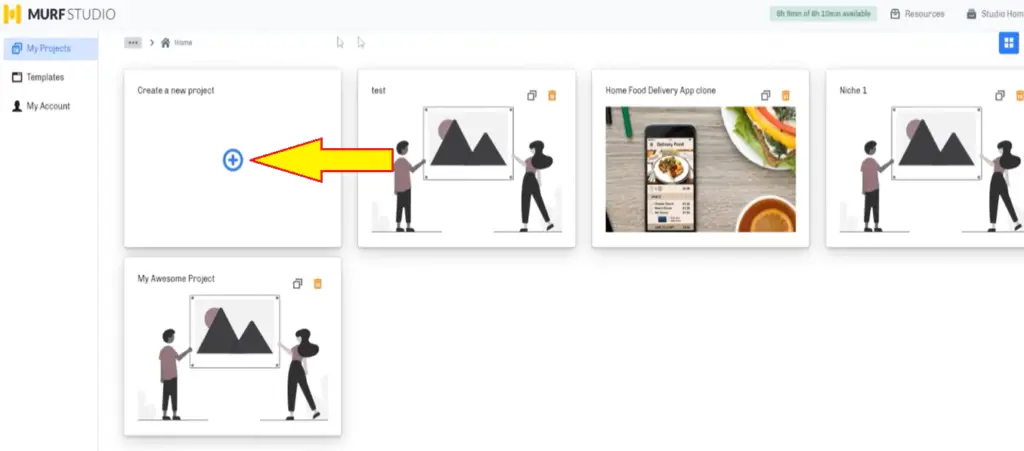 Whether you want to create a fun voiceover for a video, a podcast, or even a product demo, Murf.ai has got you covered.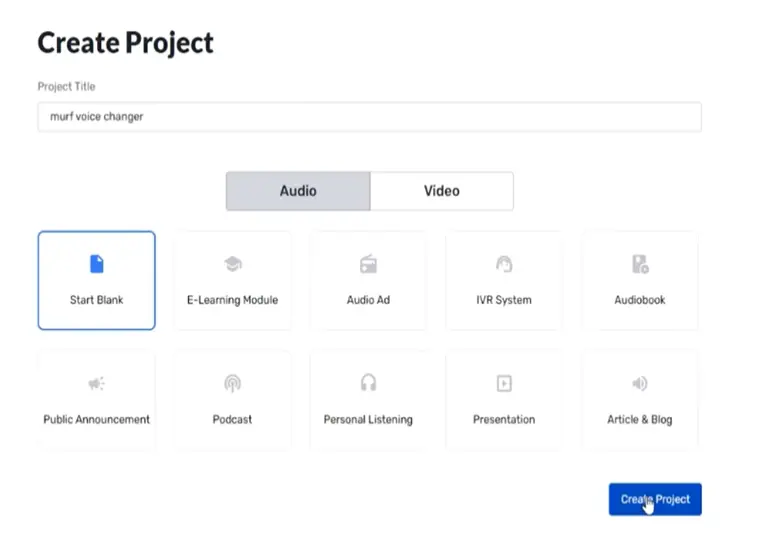 Uploading Your File
Next, it's time to upload your audio file to the voice changer. You can use an MP3 file of your voice, and Murf.ai will take care of the rest.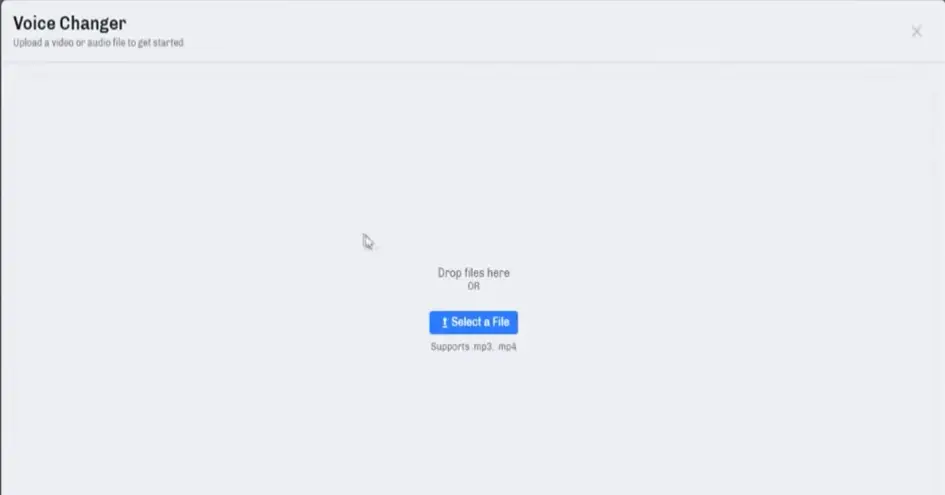 Just select your language preference, and the transcription process will begin. This step is crucial for creating a seamless voiceover.
Customizing Your Voiceover
Now comes the exciting part – customizing your voiceover.
Murf.ai offers a wide range of voice avatars to choose from, both in pro and non-pro versions.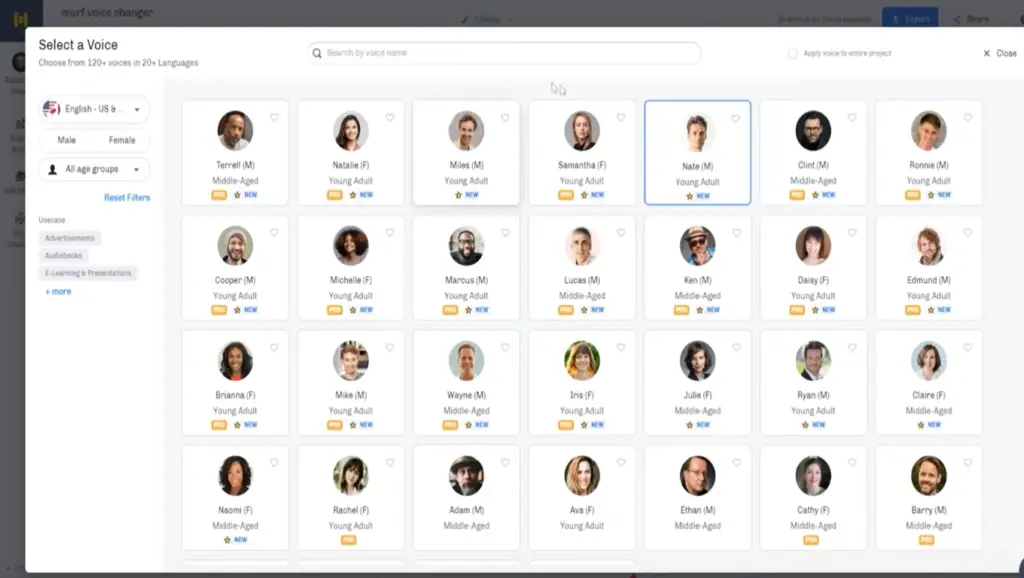 You can select the voice that best matches your content and brand image.
To ensure a natural flow, remember to add commas in between your sentences in the transcript.
This little trick works wonders in enhancing the overall fluency of the voiceover.
Previewing Your Voiceover
After making your voice selection and customizing the text, it's time to preview your voiceover.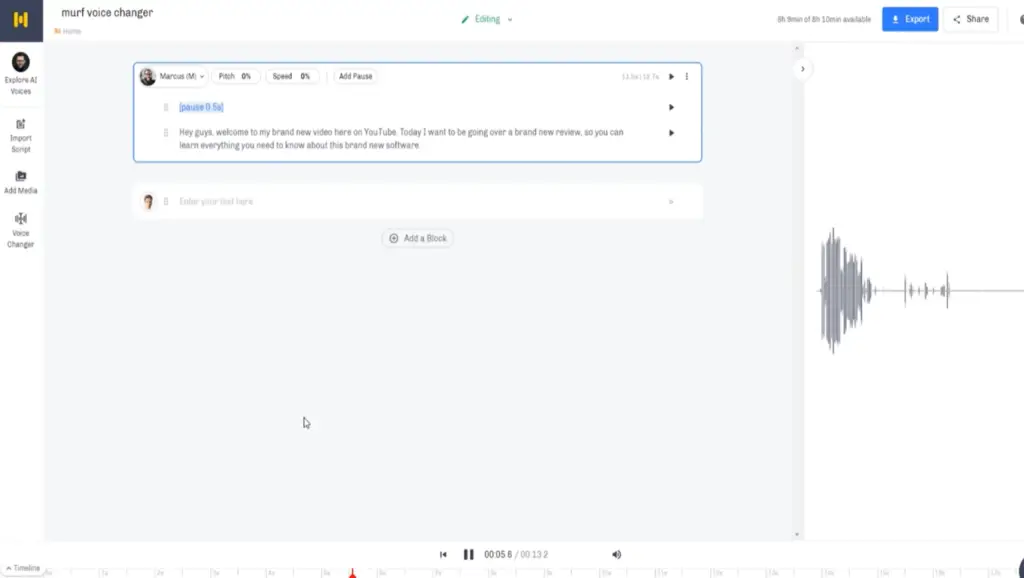 The AI-generated voice will read out your transcript, and you can listen to how your voiceover sounds. This gives you a chance to fine-tune and perfect your content.
Exporting Your Voiceover
Once you're satisfied with your voiceover, it's time to export it.
Murf.ai offers multiple options for exporting, including video, audio, and voice plus music. You can choose the format and quality that best suits your needs.
The Magic of Background Music
A pro tip – consider adding background music to your voiceover.
This simple addition can elevate the impact of your content and make it sound even more professional and engaging.
Murf.ai allows you to select from a library of stock music or upload your own tracks to create the perfect blend.
Applications of Murf.ai Voice Changer
The versatility of Murf.ai opens up endless possibilities for content creation. Whether you're an educator, marketer, podcaster, or video producer, Murf.ai can be your secret AI Tool for creating captivating and dynamic content.
From explainer videos to product demos, the sky's the limit!
Conclusion:
And there you have it – a comprehensive guide to the amazing Murf.ai Voice Changer! With its user-friendly interface and powerful AI capabilities, Murf.ai is a must-have tool for content creators seeking to add that extra touch of magic to their voiceovers.
So, what are you waiting for? Dive into the world of Murf.ai and explore the limitless potential of AI voice changers.
Murf.ai official link is here.
Latest AI Tutorials: