Are you looking to join the latest AI yearbook photo trend and have some fun with your pictures? In this guide, we'll show you how to use Artguru AI, a user-friendly website that allows you to create hilarious and creative AI yearbook photos for free.
It's an easy process that doesn't require any complicated steps. So let's get started.
Introduction to AI Yearbook Trend
Alright guys, I'm sure you really like these pictures. You can easily accomplish the 90's yearbook photo trend through this website It's not too complicated, perfect for folks like me and you.
Okay, so the website's name is Artguru.ai. It's straightforward and free to use. However, they do offer an upgrade option if you're interested.
You can create an account to get started, or you can use the platform without signing in. You'll be able to Face Swap using the samples they provide.
It's super easy and doesn't matter if you're a guy or a girl – anyone can have fun with this!
Artguru AI Face Swap online(Beginner's Guide)
How to do the AI Yearbook Trend?
Step 1: Access Artguru AI
To complete the AI yearbook trend, Firstly visit www.artguru.ai.
Step 2: Explore Sample Face Swaps
Without signing in, you can explore the sample Face Swaps they offer. These samples can be a great starting point for your own creations.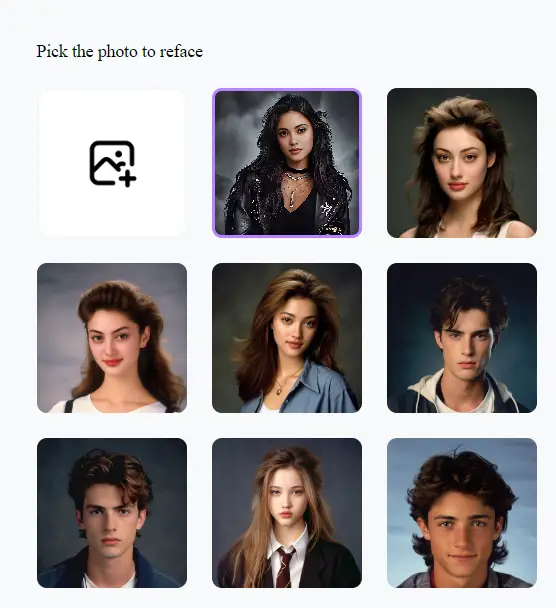 Step 3: Sign In or Create an Account
If you want to avoid any limitations and enjoy all the features, consider signing in using your Gmail account. It's a quick and straightforward process. Just enter your Gmail and password, and you're good to go.
Step 4: Access the Swap Option
Once you're logged in, click on the "Swap" option. This is where the magic happens!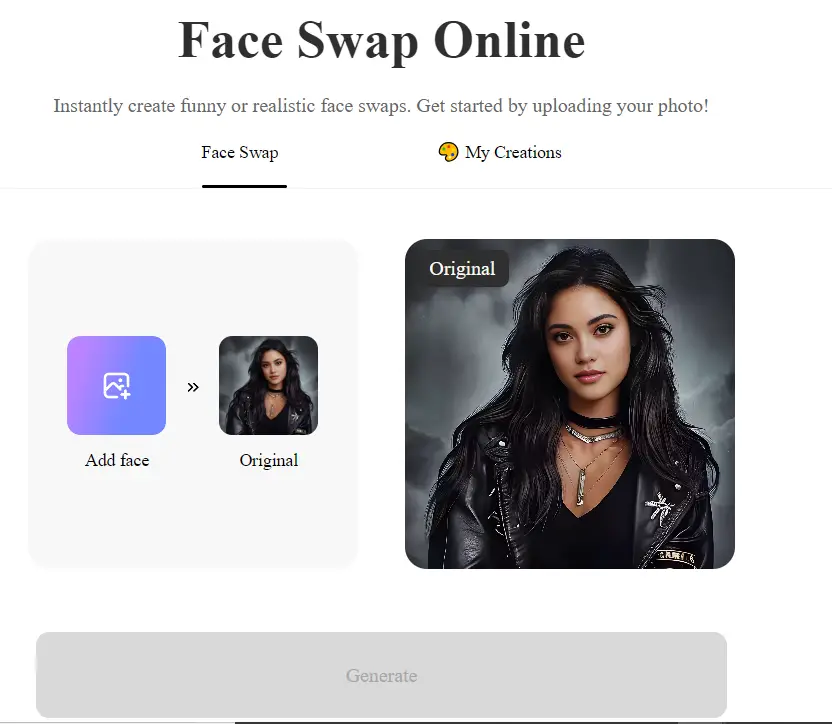 Step 5: Upload Your Picture
Select the picture you want to use for your yearbook photo. You can choose any picture you like.
Step 6: Generate Your AI Yearbook Photo
Click the "Generate" button and let Artguru AI work its magic. Wait for the transformation to take place.
Step 7: Download Your AI Yearbook Photo
Once the transformation is complete, you can easily download your new AI yearbook photo. Download it to your device for sharing and fun!
Experiment with Different Swaps
Don't stop at one! You can experiment with different pictures and face swaps. Try becoming your favorite movie character or even a superhero.
Conclusion
And there you have it! Using Artguru AI, you can easily create hilarious and creative AI yearbook photos for free. It's a simple process that anyone can follow and accomplish the trend. You can transform your face into anyone you like – be it a family member, a colleague, or even a fictional character.
In just a few easy steps, you can transform your photos into something truly unique and share them with your friends and family.
Give it a shot and create your own unique AI yearbook photos. And if you found this guide helpful, read our latest AI Tutorials.
Latest AI Tutorials: