In this guide, we will walk you through the tutorial of using the incredible Beatoven AI Music Creation tool to craft your own unique and amazing music. Beatoven AI assists you in composing beautiful melodies, harmonies, and rhythms that are sure to amaze your listeners.
So, let's dive right in and create some music!
What is Beatoven AI?
Beatoven AI is a platform that simplifies music creation for content creators using AI. It enables users to generate background music that enhances their content, and it comes with the added benefit of being royalty-free music creation.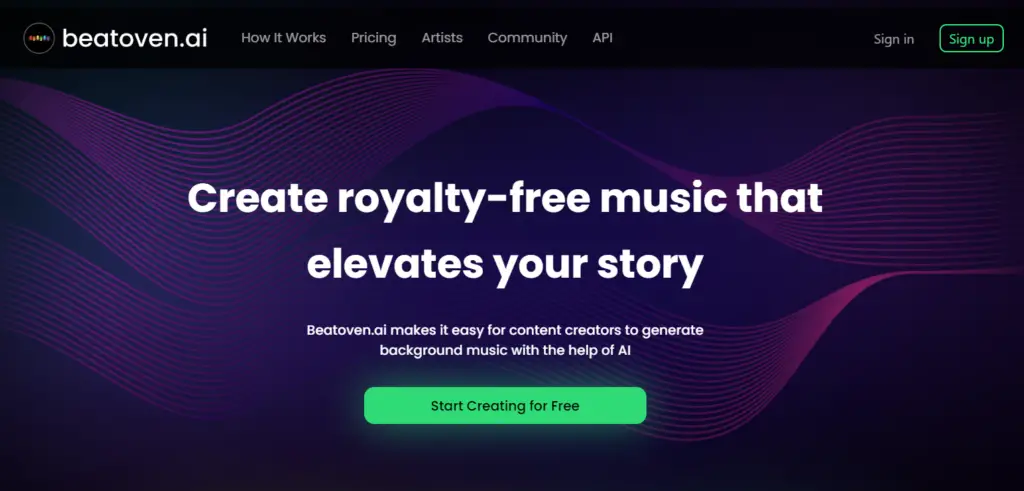 How to Use the Beatoven AI?
Step 1: Create an Account
The first step is to create an account on the Beatoven AI platform. Here's how you can do it:
Visit the Beatoven AI: Open your internet browser and navigate to the Beatoven.ai website.
Sign Up: Look for the "Sign Up" button and click on it. This will initiate the account creation process.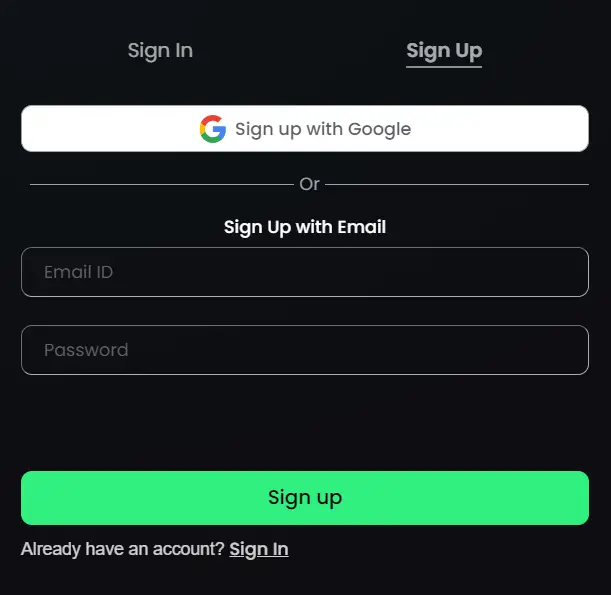 Provide Your Details: Enter your email address, create a strong password, and click on the "Sign Up" button again.
Activate Your Account: Go to your email inbox and find the email from Beethoven. Click on the activation link provided to activate your account.
Sign In: After confirming your email, return to the Beethoven website and sign in using your newly created account credentials.
Step 2: Explore the Interface
Now that you've successfully signed in, you'll be directed to the Beatoven AI dashboard. Take a moment to familiarize yourself with the interface.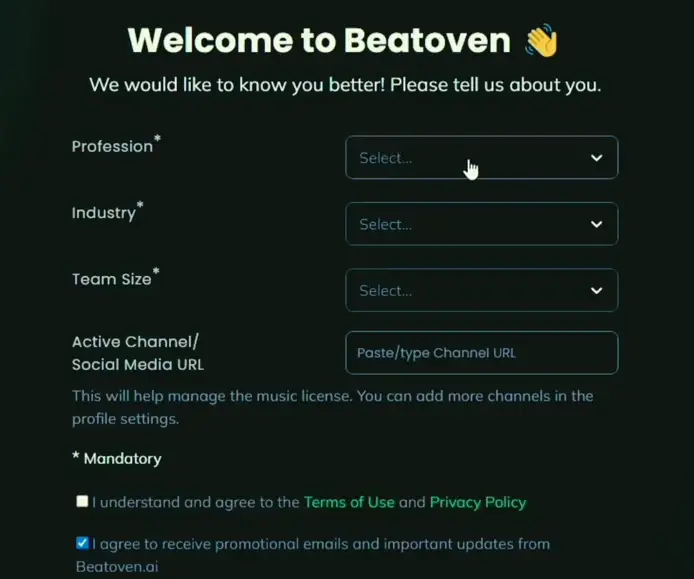 Get to know the main sections: Melodies, Harmonies, Rhythms, and Settings. Spend some time exploring the different tools and controls within each section.
Step 3: Creating Melodies
Let's start making music! Follow these steps to create your first melody:
Navigate to the Melodies Section: Click on the "Melodies" section to begin crafting your melody.
Experiment: Try out different settings for the melody, such as size, speed, and instrument types, to achieve the desired mood for your music.
Generate Melody: Click the "Generate Melody" button to let the AI provide melody suggestions based on your preferences.
Fine-tune: Make small adjustments to the generated melody using the editing tools until you are satisfied with how it sounds.
Save Your Melody: Don't forget to save your melody once you're finished.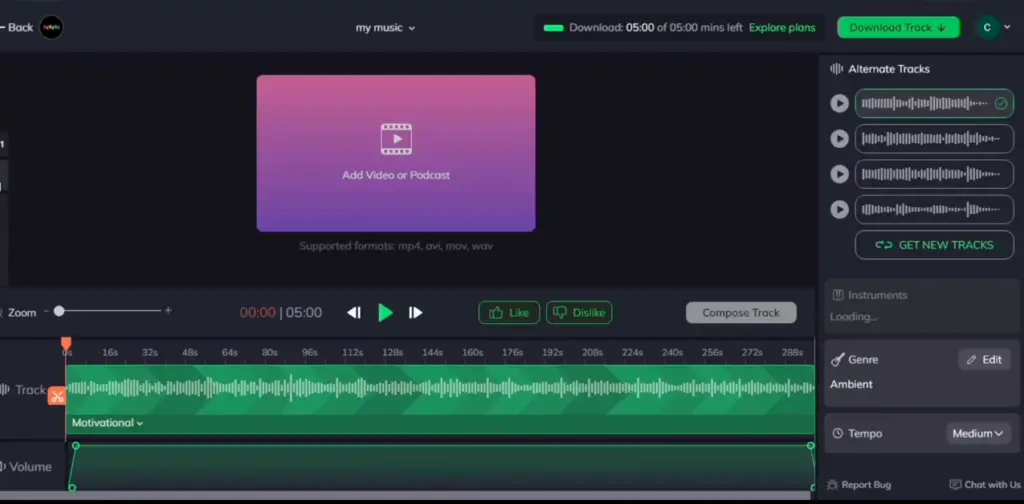 Step 4: Create Harmonies
To make your melody sound more rich and engaging, let's add harmonies:
Go to the Harmonies Section: Navigate to the "Harmonies" section.
Select Chords: Choose the chords and chord progressions that complement your melody.
Generate Harmonies: Click on the "Generate Harmonies" button and let the AI work its magic.
Adjust Settings: Modify the harmony settings based on your preferences and, if necessary, make additional manual changes.
Save Your Harmonies: Save your harmonies once you're happy with the result.
Step 5: Crafting Rhythms
Now, it's time to create captivating rhythms for your music:
Head to the Rhythms Section: Click on the "Rhythms" section.
Select Instruments: Choose the instruments you want in your rhythm section, such as drums and percussion.
Generate Rhythms: Utilize the "Generate Rhythm" option to obtain rhythm patterns generated by the AI.
Customize Rhythms: Modify the rhythm patterns to make them more intense, and add fills to enhance excitement.
Step 6: Combining and Perfecting
In this step, we'll blend all the elements together and make necessary adjustments for a polished final product:
Mix and Adjust: Combine your melody, harmonies, and rhythms, and then head to the "Settings" section.
Fine-Tune: Change the volume, position, and effects of each track to achieve the desired sound.
Experiment: Try various mixing techniques until you achieve the sound you want.
Step 7: Export Your Music
Once you're satisfied with your music, it's time to save and share it:
Click the Export Button: Click on the "Export" button.
Choose Audio Format: Select the audio format you prefer, such as MP3 or WAV.
Be Patient: Wait for the rendering process to finish.
Congratulations! You've successfully created music using the Beethoven AI Music Creation tool.
Download and Dynamic Adjustments
When you're satisfied with your creation, it's time to download your music. You can choose to download it as an MP3.
BeatOven AI also allows you to upload your video or podcast, allowing you to make dynamic changes to your music Adjusting volume levels.
Beatoven AI working:
1. Pick a Genre/Style: Begin by selecting a Genre or Style that suits your theme. With 8 different options to choose from, you can tailor the music to perfectly match the mood of your content.
2. Make Some Cuts: Recognizing that the mood of your content may change over time, Beatoven AI allows you to make multiple cuts.
3. Change Mood: You can enhance your music by choosing from a rich selection of 16 different moods. This flexibility allows you to fine-tune the emotional impact of your soundtrack.
4. Compose: With all your preferences in place, simply hit the "Compose" button and let BeatOven AI's advanced AI take over. It will handle all the work of composing a unique and captivating track.
Exploring the Cost
The service offers both free and paid packages, making it accessible to a wide range of users.
Free Package: With the free package, you get one user access to various instruments, genres, and moods. Additionally, you're entitled to 15 minutes of free monthly downloads.
Pro Package: For those seeking more extensive features, the Pro package is available at $200 per year. This premium subscription grants access to two users and provides 60 minutes of monthly downloads.
Beatoven AI Pros and Cons:
Easy-to-use interface, making music creation accessible to all.
Customizable duration, genres, and moods, saving time on editing.
Perpetual license for monetization, potentially avoiding YouTube copyright issues.
Composition time can be lengthy, especially for longer tracks.
Limited ability to extend or add to a track.
Final track quality may require adjustments.
Conclusion
In conclusion, the Beatoven AI Music Creation tool is an amazing resource for musicians and composers. You can create music compositions by using this AI Tool.
Take your time to experiment with different options. Once you've crafted your music, feel free to share it with your friends and on social media.