Today, we're going to dive into an exciting AI tool that promises to create a fully functional website in just 30 seconds!
By using this AI tool you can develop your own business website or blog without learning complex coding or hiring expensive developers.
This AI tool is called Durable AI, an AI website builder that claims to revolutionize the way websites are created.
In this article, we'll take a step-by-step guide to how Durable AI works, and explore the website generation process.
So, let's get started.
What is Durable AI?
Durable AI is an impressive AI-powered website builder that enables users to create a fully functional website in just 30 seconds.
It eliminates the need for coding skills and complicated web development processes by using artificial intelligence to design and construct websites quickly and effortlessly.
What Problem is Durable AI Solving?
You know what's a pain? Creating a website from scratch is time-consuming and also used to be this complicated process, needing tech skills, design know-how, and endless hours of work.
But guess what?
Durable AI is here to save the day! It's got a super simple and efficient solution for website creation.
You won't believe how little you need to do – just a few clicks, and boom! Your website's up and running.
What can Durable AI do?
Durable AI is designed to handle the entire website creation process autonomously. Upon selecting the type of business and location, the AI tool automatically generates a complete website with appropriate colors, layouts, images, and elements.
Users can further customize the website using the backend options, although the scope of customization is somewhat limited.
Building Your Website in Seconds with Durable AI:
Step 1: Generating Your Website
So, let's get started!
To begin the process go to durable.co, click on "Generate Your Website".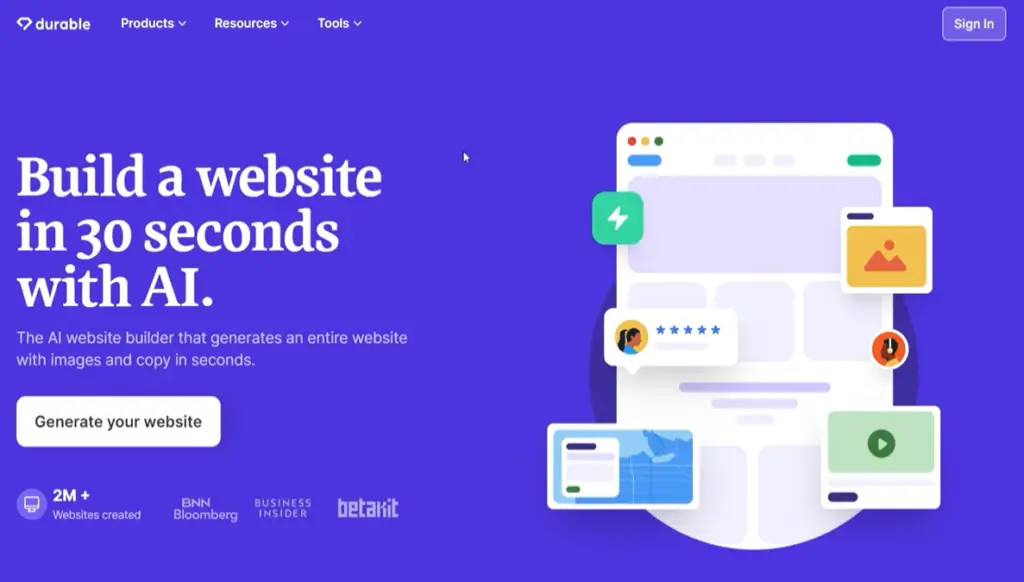 Select the type of business you want to build a website for.
Durable even auto-detects your location for location-based services.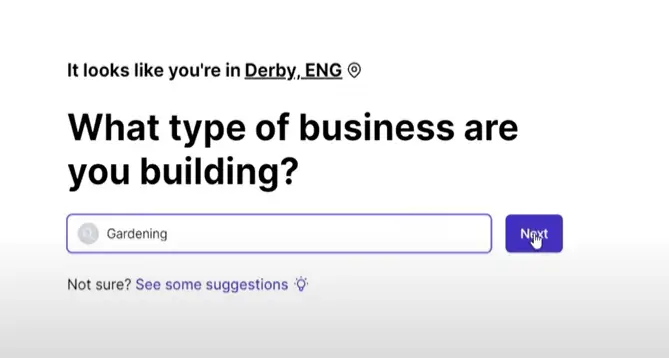 For our example, we'll create a gardening business website called "John's Gardening."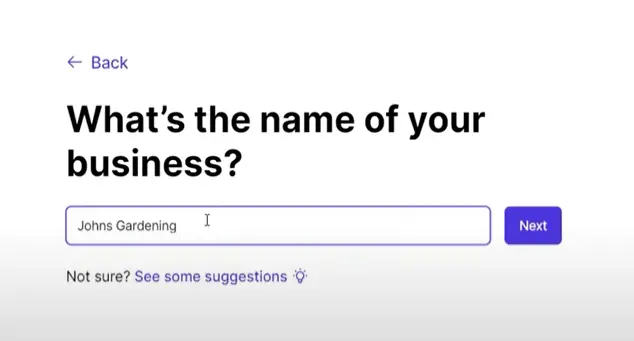 Step 2: Building Your Website
Now, here's where the magic happens. Durable's AI starts working its charm, choosing colors, layouts, images, and elements to build your website from scratch.
It's like having a personal designer who knows exactly what you need.

Within just 30 seconds, our gardening website is ready to go! It showcases our business, services, testimonials, and even a beautiful gallery of our work.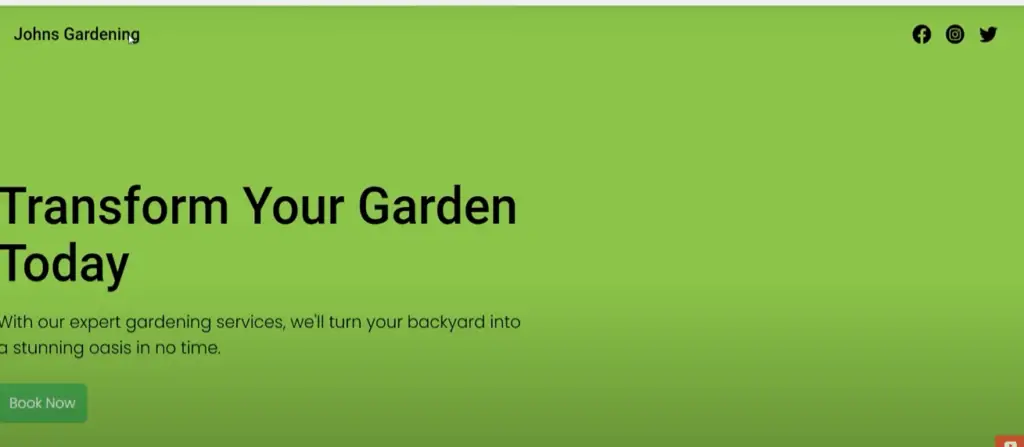 Step 3: Editing Your Website:
If you're not fully satisfied with a specific section, no worries! Durable gives you the power to regenerate any section and get a fresh look with different photos and content.
But suppose you want to take things to the next level and customize your website even further.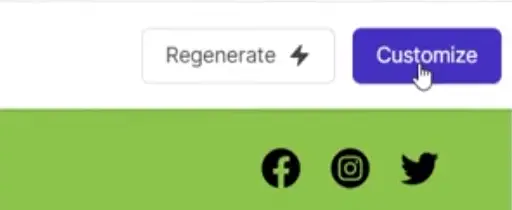 In that case, you'll need to sign up for an account, giving you access to the website's backend.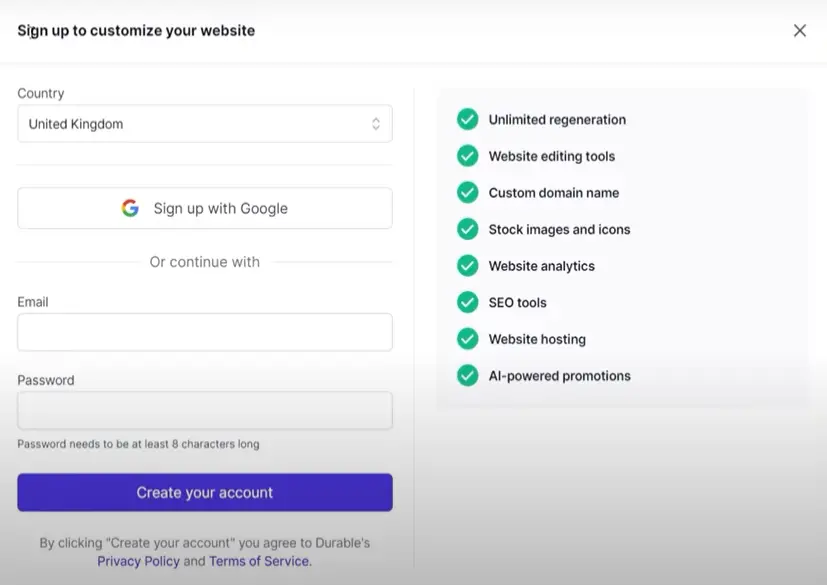 Step 4: Customizing Your Website
Now that you're in the backend, you can edit individual sections, move them around, change text and images, and adjust the overall layout to suit your preferences.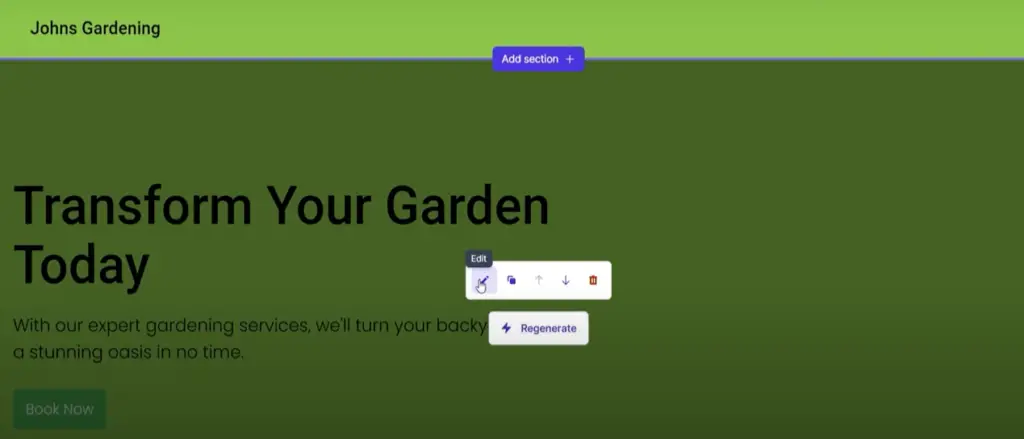 Although the customization options are somewhat limited, you can still make your website unique to reflect your brand.
Step 5: Publishing Your Website
Before your website goes live and you can share it with the world, you'll need to select a pricing plan.
Durable offers a starter kit and a business kit, each with its set of features and a free custom domain name.
While this may require a monthly investment, it could be worth it if you're looking for a hassle-free way to get your website up and running.
Step 6: Viewing Your Website
Once your website is live, you can view it using a temporary link that's valid for 24 hours.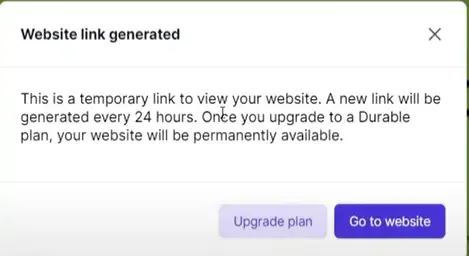 This could be a useful feature for sharing your website with potential clients on a short-term basis.
Is This Worth It?
Now, the big question: Is Durable's AI website builder worth it?
While the technology is promising and reflects the growing potential of AI in web development, it may not be the best option for those serious about creating a fully customized and professional website.
There are some limitations in terms of design and layout that might leave some users wanting more.
However, if you're looking for a quick and easy way to get a decent website up and running without much effort, Durable could be a game-changer.
Best AI Image Generators You Need to Know
Benefits of Durable AI
Time-Saving: Durable AI's rapid website generation allows users to have a website up and running in just 30 seconds, saving hours or even days of manual work.
Ease of Use: Durable AI's user-friendly interface makes website creation accessible to everyone, regardless of technical expertise.
Cost-Effective: With Durable AI, there's no need to hire expensive developers or designers, making it a cost-effective solution for businesses and individuals.
AI-Powered Design: The AI algorithm ensures that the generated website looks professional and visually appealing, taking design elements into consideration.
Durable AI Pricing:
| Plan | Monthly Price | Annual Price (20% Savings) |
| --- | --- | --- |
| Starter | $15 | $12 |
| Business | $25 | $20 |
The Starter plan is suitable for those starting out or running a side hustle, offering a custom domain name, chat onboarding, email support, 50 contacts, 5 invoices, and more.
The Business plan is perfect for those looking to take their business to the next level. It includes all the features of the Starter plan but with unlimited contacts, invoices, and AI-generated promotions, as well as priority support and a premium custom domain name.
Final words on Durable AI:
In conclusion, Durable's AI website builder offers a convenient and time-saving way to create a basic website for your business.
However, for those who are searching more advanced customization options, can go with professional website developers.
It might be worth exploring other web development solutions.
The AI space is rapidly evolving, and we can expect even more exciting advancements in the near future. For now, give Durable a try and see if it suits your needs!
The Durable AI official website link is here.
FAQs:
Can Durable create a website in 30 seconds?
Yes, Durable's AI website builder promises to create a website within 30 seconds.
What type of businesses can I build with Durable?
Durable allows you to build websites for various types of businesses, including gardening, e-commerce, service-based, and more.
Can I customize the generated website?
Yes, you can customize the generated website to some extent by signing up for an account and accessing the backend.
Does Durable offer a free plan?
Durable does offer a free trial, but to fully customize and publish your website, you'll need to subscribe to one of their paid plans.
Can I regenerate specific sections of the website?
Yes, you can regenerate individual sections of the website to get different photos and content.
What if I don't like a section on my website?
If you're not happy with a specific section, you have the option to delete it and rearrange the website's layout to your liking.
Is Durable's AI website builder recommended for professional websites?
While Durable's AI technology is impressive, it may not be the best choice for creating highly customized and professional websites. It's more suited for those who want a quick and simple website-building experience.