Creating AI animation videos has become incredibly easy thanks to AI tools. In this post, I'm excited to introduce you to an amazing free tool: a Text-to-Video generator. Yes, you heard that right.
The Text-to-Video converter tool I'm talking about is Genmo AI. With Genmo AI Alpha, you can effortlessly produce AI animation videos or simply input a prompt for your video, and let this tool handle the rest work for you.
As we're all aware creating animation videos can be both time-consuming and costly.
However, by following this comprehensive Genmo AI Beginner's Tutorial, you'll find a solution that will save you time and money, making your day much easier.
So let's begin.
Genmo AI Introduction:
Before we see the video creation process, let's let's take a moment to understand what Genmo AI is all about. Genmo AI is developed for generating AI art and videos online.
Yes, you and I working hand in hand with AI—it's nothing short of mind-blowing!
For demo content, you can navigate through Genmo's homepage, and you'll see some amazing examples of what this technology can do.
What is Genmo AI?
Genmo AI is a creative research lab that focuses on developing tools for generating and sharing art in various forms. Currently, they offer a free platform that allows users to easily create unlimited videos with a single click.
To get started, users can upload images or input custom prompts to generate unique content.
Genmo AI plans to expand its features in the future. Simply click the "Generate" button, create an initial frame, customize settings if desired, and transform it into a video.
What Can You Create with Genmo AI?
Here's a quick overview of the magic Genmo AI offers:
1. Animating Images
Genmo AI allows you to bring static images to life by animating specific parts of them. Yes, you can make your pictures dance!
It's as simple as selecting an image, specifying an aspect ratio, and generating the animation.
2. Crafting Movies
You can easily create entire movies from scratch using Genmo AI. It will help you to create awesome stories and cinematic masterpieces.
3. Text-Powered Trailers
Do you have a story in mind but you don't have the resources to shoot the trailer? Genmo's AI is here to help you free of cost. You can write a script, and Genmo will generate a trailer for you.
4. Photo Editing with Words
No Photoshop skills? No problem. Genmo AI lets you edit and enhance your photos using simple text commands.
5. Designing App Icons
You can design or create app icons easily. Genmo AI is the perfect personal creative AI tool to create stunning AI visuals.
6. Text to video
Genmo AI also enables you to turn text into videos. Once you've generated an image, you can proceed to animate it.
You can use the "video inpainting" feature to paint over the parts of the image you want to animate. You can even customize various animation settings, such as video length, exploration, dynamism, smoothness, and seamless video loop.
Genmo AI Sign-up:
Now let's get you signed up and ready to create your first masterpiece. It's a straightforward process:
Visit alpha.genmo.ai. Click on the "Sign In" button at the top right corner of the screen.
Enter your email address and a password to create your Genmo account.
You'll find yourself on a waitlist, but don't worry. There's a shortcut.

Bypassing the Waitlist
To skip the wait and get immediate access to Genmo's mind-blowing technology, look for the "Looking for Genmo Chat" banner at the top of the screen and click on it.
You'll land on a page where you'll notice something called "Fuel" with a value of 100. These are the credits used when creating your images.
Creating Your First Genmo Video Step by Step Guide:
Step 1. Generate an Image
You have two options: create an image from scratch or upload an existing one. Let's start with generating an image. Choose an aspect ratio (1:1, 9:16, or 16:9), and click "Generate Image."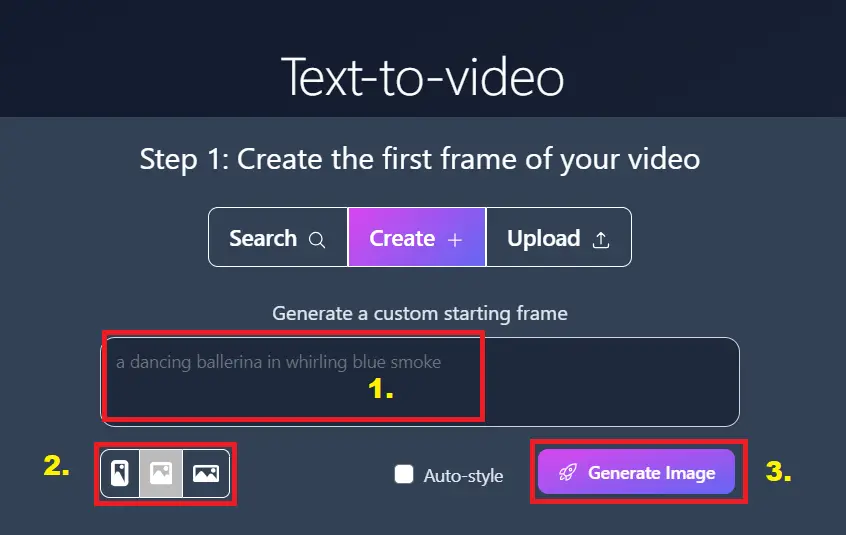 Step 2. Define Animation
Now, it's time to define what you want to animate. Genmo AI provides editing tools in the form of a brush. Simply brush away the parts you want to exclude and highlight what you want to animate.
Also, you can Add caption to the video.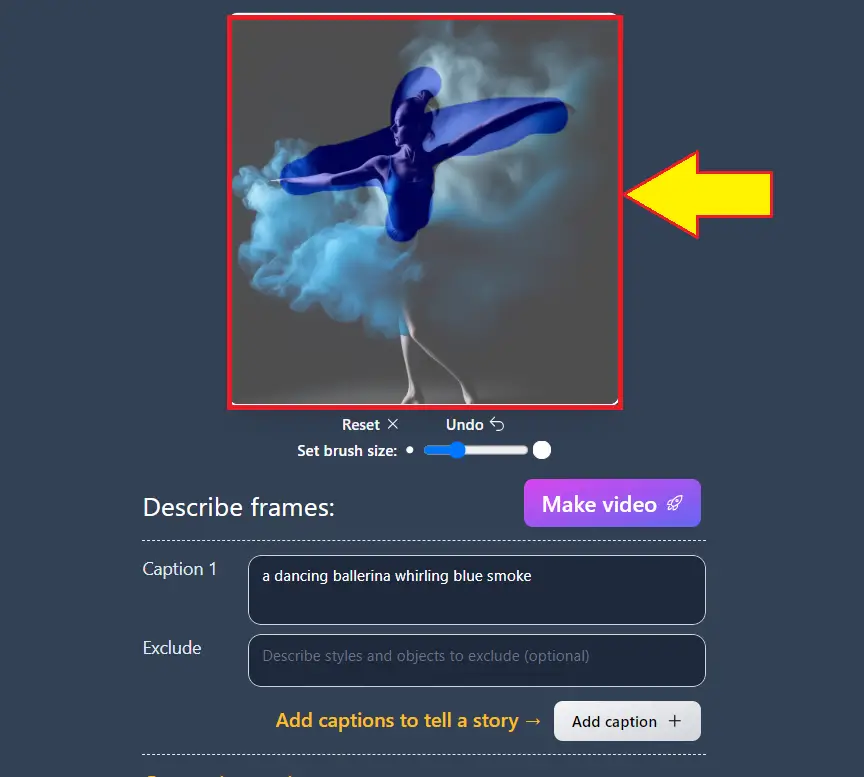 3. Adjust Settings
Before you proceed, take a moment to fine-tune your video. You can adjust the video's length, exploration (for animation style), speed of content changes, and overall smoothness.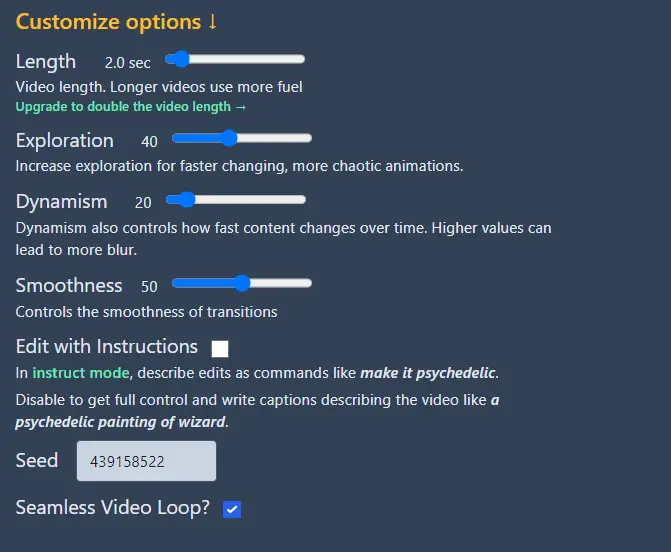 4. Add Instructions (Optional)
If you want to provide specific instructions for your video, you can do so in the designated area below your image.
This is where you can get creative and guide Genmo in bringing your vision to life.
5. Make Your Video
With everything set up, it's time to bring your creation to life. Click on "Make a Video," and watch as Genmo works its magic. Your video will be ready in no time!
The Results: Genmo AI Video Download
As you saw in the example, Genmo AI can turn a simple image into a dynamic and engaging video.
The petals of the flower gently sway, and you can even spot a tiny bee at the bottom.
It's incredible what you can achieve with just a few clicks!
Advanced Options: Creating Videos from Uploaded Images
If you have an existing image you'd like to transform, just upload it and follow the process:
Upload your image.
Review the exclusions (blurriness, low resolution, etc.).
Adjust the settings to your preference.
Add instructions if desired.
Click "Make a Video" and wait for a bit.
Genmo AI Free Alternatives:
Conclusion of Genmo AI
In conclusion, Genmo AI is a great Text to video generator tool that empowers your creativity by allowing you to generate stunning images, animate photos, and transform text into engaging videos.
The step-by-step guide we've explored here demonstrates how easy it is to use Genmo AI to bring your creative projects to life.
This AI tool is best fit for content creators, designers, or just someone looking to add a touch of magic to your visuals. So, give it a try, and let your imagination run wild with Genmo AI.
Latest AI Tutorials: