Are you looking for fun and easy ways to add some excitement to your images?
Do you want to create Text to animations, make your images talk, or even bring them to life in 3D worlds?
Well, you're in luck! In this article, we'll explore 10 amazing and free AI animation generator tools that will let you do all that and more.
Best of all, each of these techniques takes less than two minutes to try, and some only require a few seconds of your time.
So, let's dive in and unleash the power of AI animation on your images!
1. LeiaPix: 2D to 3D Animation
Let's start with LeiaPix AI, an incredible tool that can turn your ordinary images into immersive 3D depth animations.
Simply go to convert.leiapix.com, click upload, and just like that, your image comes to life with mesmerizing depth and motion.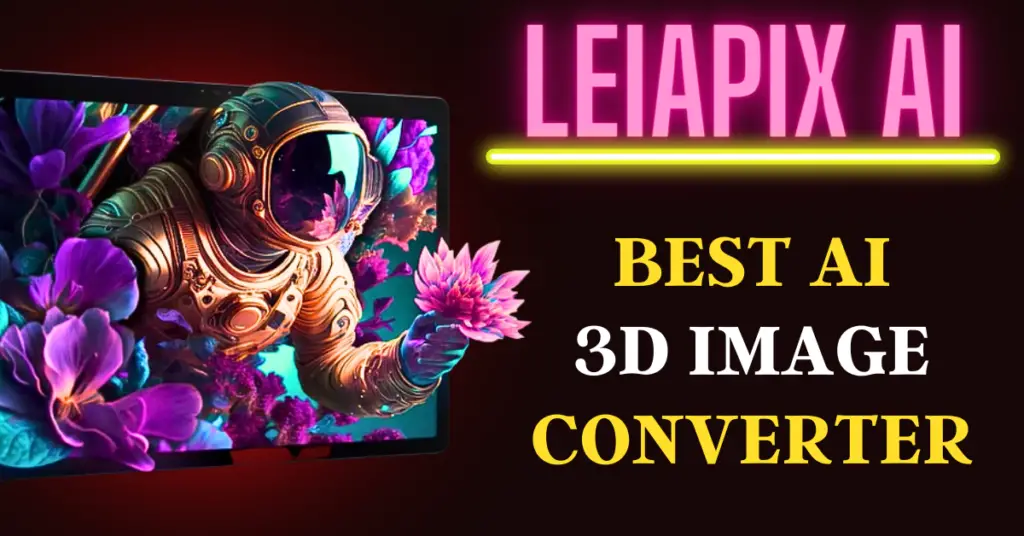 You can easily customize the animation cycle's length and style using the sliders or access the advanced editor for more personalized adjustments.
When you're satisfied with the result, click share, select your export format, and voila! Your stunning depth animation is ready to be shared and enjoyed.
LeiaPix 2D to 3D Image Converter (Full Guide)
LeiaPix features:
Turn images into 3D depth animations.
Easy-to-use interface.
Customizable animation cycle length and style.
Advanced editor for more personalized adjustments.
2. CapCut: Zooming into the 3D World
Although not AI-powered, CapCut is worth mentioning as it allows you to create awesome 3D zoom effects on your images.
Download the phone app, start a new project, upload your photos, and select the 3D Zoom or 3D Zoom Pro style.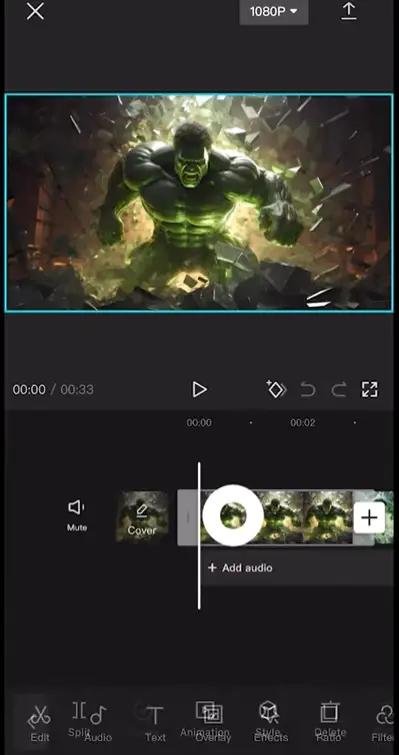 When used on the right images, this effect looks absolutely awesome! Keep in mind that the quality of the output depends on the quality of your input images, so always start with high-resolution and captivating visuals.
Capcut Features:
Add 3D zoom effects to images.
Cool and trendy 3D zoom styles.
Best results with high-quality images.
3. PikaLabs AI: The Versatile AI Animation Tool
Prepare to be amazed by Pikalabs, a fantastic AI animation tool with an extensive range of capabilities.
Join the Discord community to access the tool. The Full Setup is here.
Once there, visit the "generate" channels, use the "create" command, specify the type of movement you desire, and upload your image. Pika can even create animations from text descriptions without any reference images.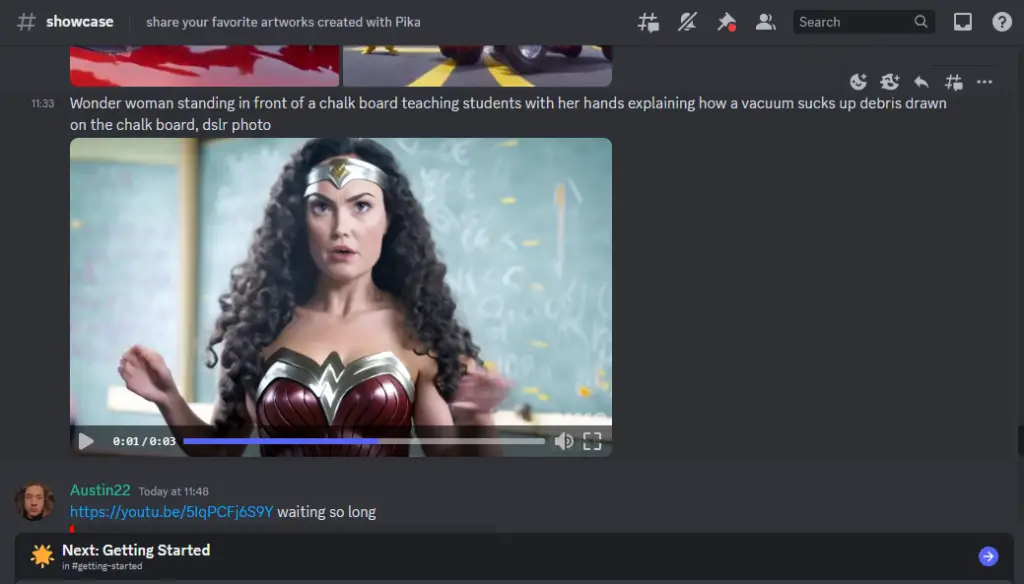 It's pure magic! For more tips and examples, check out their official channel and prepare to be blown away by Pika's prowess.
PikaLabs AI Features:
Versatile AI animation tool.
Can generate animations from text descriptions.
Supports a wide range of animation styles.
4. InstaVerse: From 2D to Immersive 3D Worlds
Introducing InstaVerse, a new tool from Ilumine AI that can transform your 2D images into immersive 3D environments.
Begin by uploading your image and click on "2D to 3D." While the initial result may look a bit off, don't worry – you just need to add a depth map to bring it to life.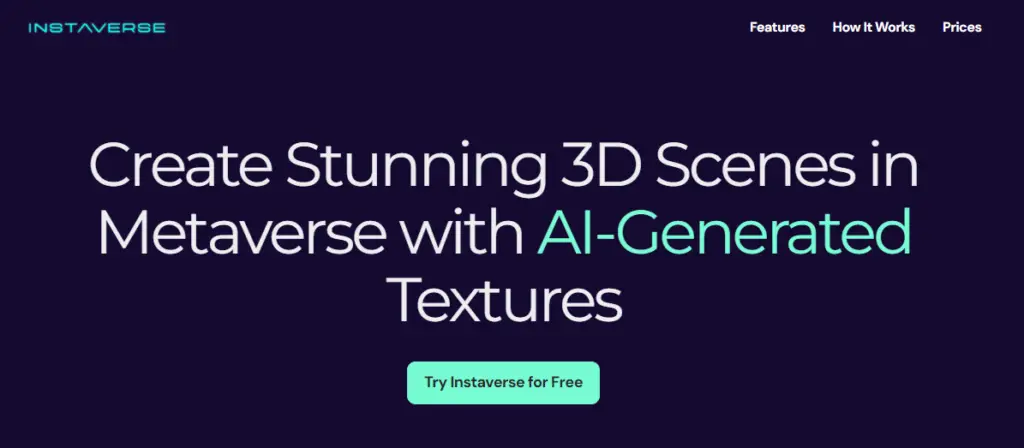 To get the depth map, head back to LeiaPix and upload your image there with the edge dilation set to zero.
Click share and choose the depth map option. Finally, upload the depth map to InstaVerse, and behold the wonders of your 3D world!
Instaverse Features:
Transform 2D images into 3D environments.
Web-based tool for easy access.
Realistic 3D worlds and environments.
Requires a depth map for optimal results.
5. Animated Drawings: Bringing Art to Life
Explore the wonders of Animated Drawings, a fun tool that animates children's drawings but can work with any character on a white background with separate limbs.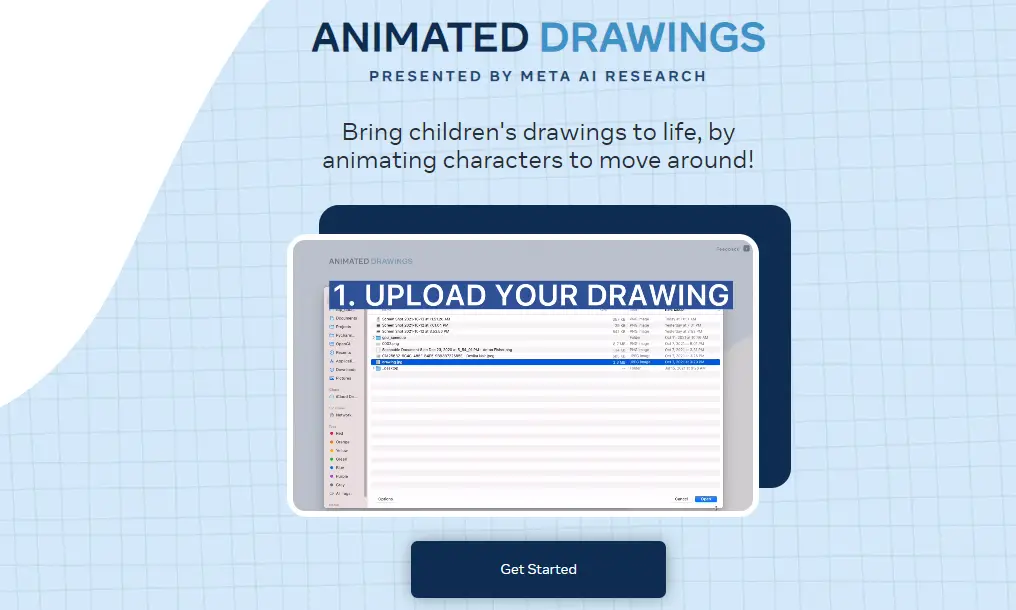 If you want to create a Midjourney animation, add a pose or T-pose to your prompt, use a more vertical aspect ratio, and remove the background using tools like Remove.bg.
Then, upload the image to Animated Drawings, and watch as your character comes to life with various fun animations.
You can even key out the background and overlay the animation onto other images for even more creative possibilities.
Features of Animated Drawings:
Fun and creative animations.
Can be used for mid-journey animations with proper posing.
Great for adding a playful touch to your images.
6. Genmo: Quick and Cool Animations
Genmo is a speedy tool that can add cool animations to your images. You have two options – the old method, where you upload your image and let Genmo work its magic or the new Genmo chat feature.
By chatting with Genmo, you can direct it to create animations based on your instructions. It's intuitive, and the results are pretty impressive.

For more control and detailed animations, use the chat feature with specific instructions.
There's no shortage of options, so you'll never run out of ideas!
Genmo Features:
AI-powered animations with speedy results.
New Genmo chat feature for more control and customization.
Great for adding dynamic animations to images.
Offers a range of animation styles and effects.
7. HeyGen AI: Talking Avatars
For those who love creating meme videos and faceless YouTube channels, HeyGen AI is a fantastic tool.
Both offer similar features, allowing you to upload a face image and either write a script or upload audio for the avatar to speak.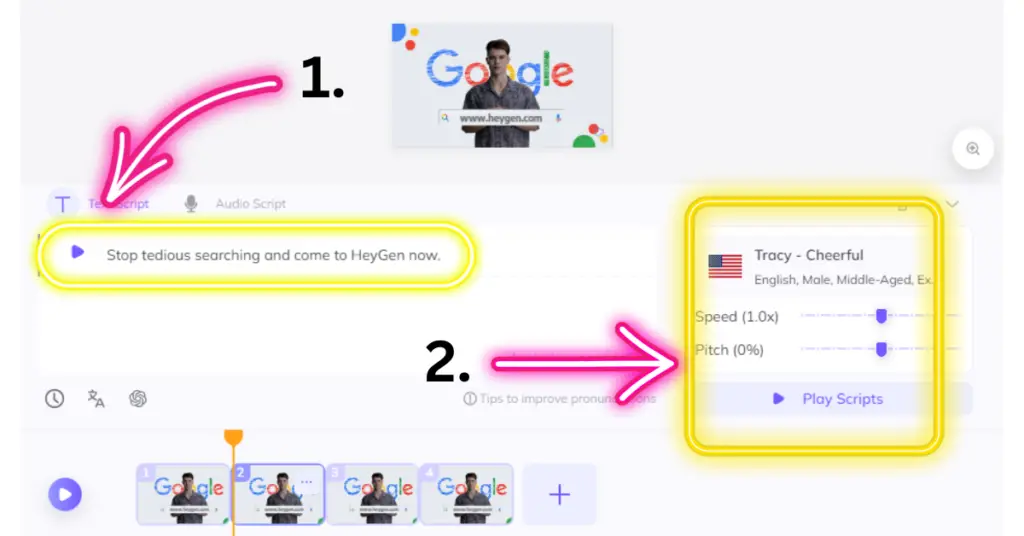 HeyGen works well with famous faces and offers a one-minute free trial each month. Both are excellent tools to add a quirky and humorous touch to your animations.
HeyGen AI Features:
Create talking avatars with scripts or uploaded audio.
Perfect for meme videos and faceless YouTube channels.
Supports famous faces and offers good results.
Offers a one-minute free trial per month.
8. SadTalker
SadTalker is a fascinating AI animation tool that allows users to create talking avatars with ease.
Developed by Hugging Face, SadTalker provides a unique and enjoyable experience by bringing images to life with animated facial expressions and lip-syncing capabilities.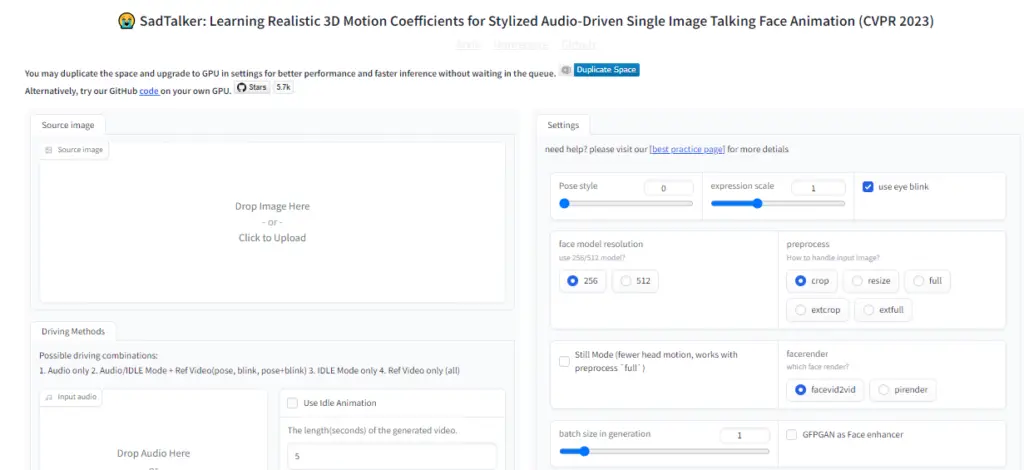 To get started with SadTalker, users need to upload an image of a face with a clear and visible mouth.
The tool works best with images on a white background and with separate limbs.
Once the image is uploaded, users must also provide an audio file that contains the desired speech or dialogue for the avatar.
SadTalker Features:
Create talking avatars with uploaded images and audio.
Best results with images on a white background and clear facial features.
Allows users to control facial expressions and lip-syncing.
9. Kaiber AI: Create Unique Animations
Kaiber AI is an incredibly versatile tool that offers a wide array of animation possibilities.
It's perfect for adding effects to existing videos, but it works just as well with images. Start by creating a video, adding your image, describing the animation you want, and selecting a style.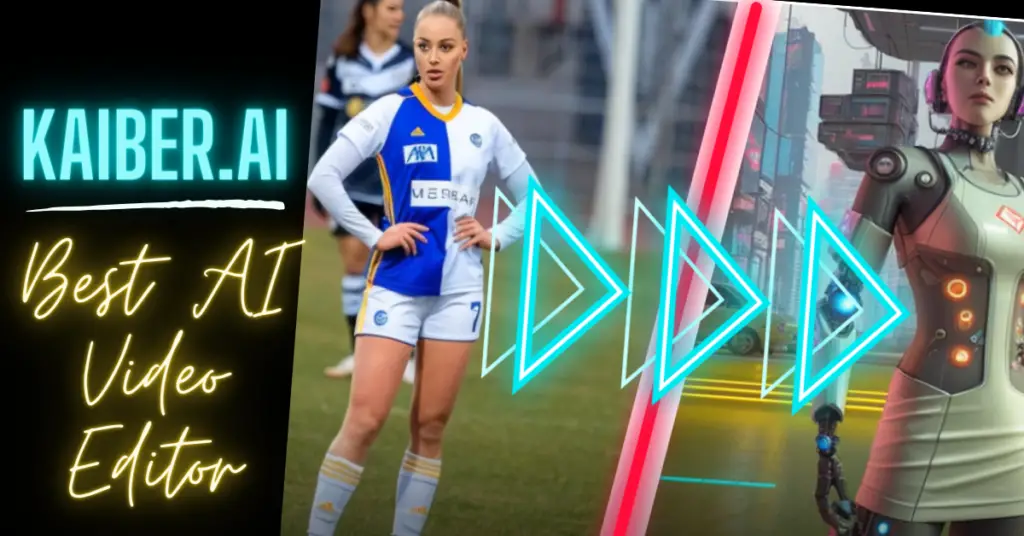 With its storyboard-like feature, you can create captivating transformations and seamless motion in your animations.
While the free version has some limitations, the paid plan is reasonably priced and definitely worth it for the creative possibilities it unlocks.
Kaiber AI Tool: Best AI Animation Generator
Kaiber AI Features:
Offers various styles and effects.
Allows for creating transformations and motion.
Can add effects to existing videos as well.
Comes with a range of customization options.
10. RunwayML: High-Quality Image to Video Animations
RunwayML is a powerful suite of AI-powered tools, and recently, it introduced an image-prompting feature that generates a stunning image-to-video animation.
Although the free version is limited to a seven-day trial, it's worth exploring the incredible results it offers.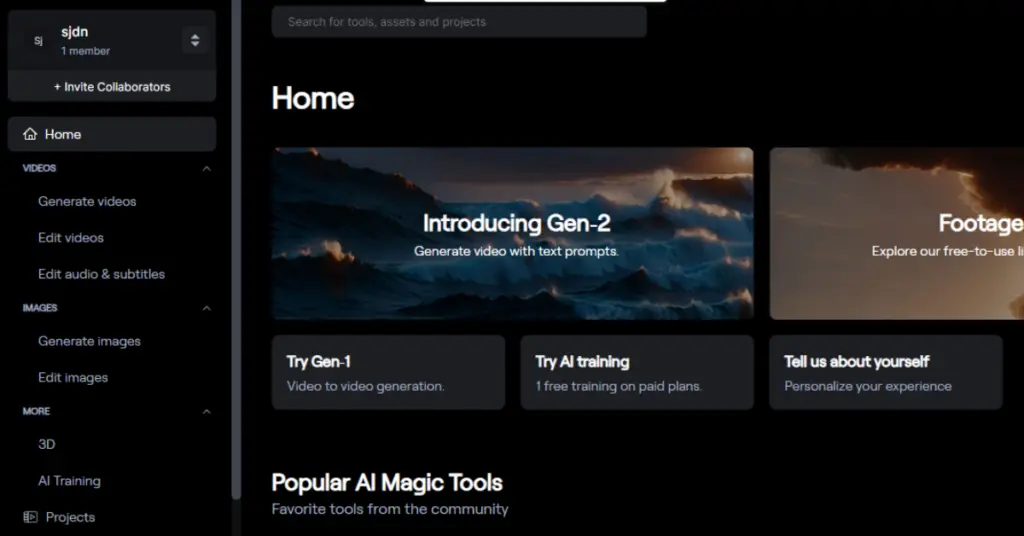 Simply upload your image, provide a brief prompt, and let RunwayML work its magic.
The quality is top-notch, but if you need unlimited access, consider the paid turbo plan.
RunwayML Features:
AI tools for animation.
Recently introduced the image prompting feature.
Generates stunning animations with impressive results.
Offers a 7-day trial for users to explore its capabilities.
Summary of 10 Free AI Animation Generation Tools:
| Tool | Description | Free Version |
| --- | --- | --- |
| LeiaPix | Turn images into immersive depth animations. | Yes |
| CapCut | Add 3D zoom effects to images. | Yes |
| PikaLabs AI | Versatile AI animation tool with various capabilities. | Yes |
| InstaVerse | Transform 2D images into immersive 3D environments. | Yes |
| Animated Drawings | Bring art to life with animated drawings. | Yes |
| Genmo | Quickly add cool animations to images. | Yes |
| HeyGen AI | Create talking avatars with the ability to write scripts or upload audio. | Yes |
| SadTalker | Similar to HeyGen, create talking avatars, but with some limitations. | Yes |
| Kaiber AI | A versatile tool for creating unique animations. | Yes (with limitations) |
| RunwayML | High-quality image to video animations with the image prompting feature. | Yes (7-day trial) |
Final Words:
With these ten free AI animation tools, the possibilities for creative expression are endless.
Whether you want to add depth, create 3D worlds, animate characters, or make your images talk, these tools have got you covered.
Each of them brings its unique style and flair to the table, and with just a little experimentation and imagination, you can turn your images into captivating works of art.
So, dive in, have fun, and let your creativity run wild with these incredible AI animation tools!