Are you tired of spending endless hours crafting marketing content, designing websites, or creating ads for your business? In this guide, we'll walk you through the top six AI marketing tools that will help the way you approach marketing, get more sales, and allow you to grow your business effortlessly.
We'll see from generating content, running ads, email campaigns, and social media posts all within seconds with the help of these 6 epic AI marketing tools.
1. GravityWrite: AI-Powered Content Creation
Let's start with GravityWrite, an incredible AI-powered content writing tool. GravityWrite enables you to generate various types of content, from website copies to blog posts, social media content, and even ads and email content—all with a simple click.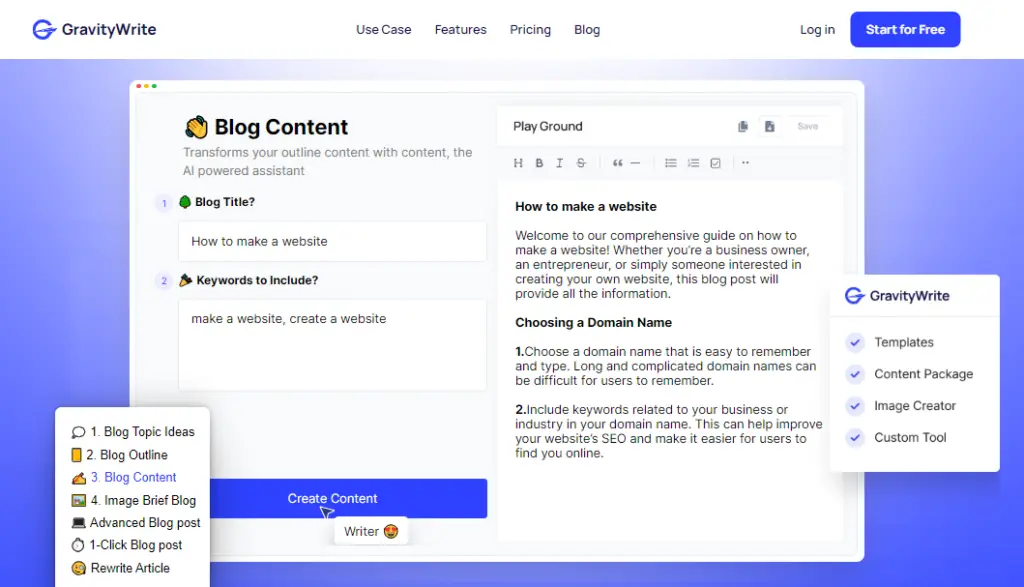 How to Use GravityWrite:
1. Generating Content: Access GravityWrite and search for the type of content you need (e.g., a blog post).
2. Content Packages: Provide business details once, and generate all marketing content, from the homepage to social media posts, YouTube video ideas, and more with a single click.
3. Customized Content: Get content tailored to your brand with high human resemblance and plagiarism-free.
GravityWrite offers a multitude of functionalities, including lead magnet generation, content ideation, and social media post ideas. It's a comprehensive solution for all your content needs.
2. CodeDesign.ai: Instant Website Creation
Creating stunning websites can be time-consuming, but with CodeDesign.ai, you can generate customized websites in seconds.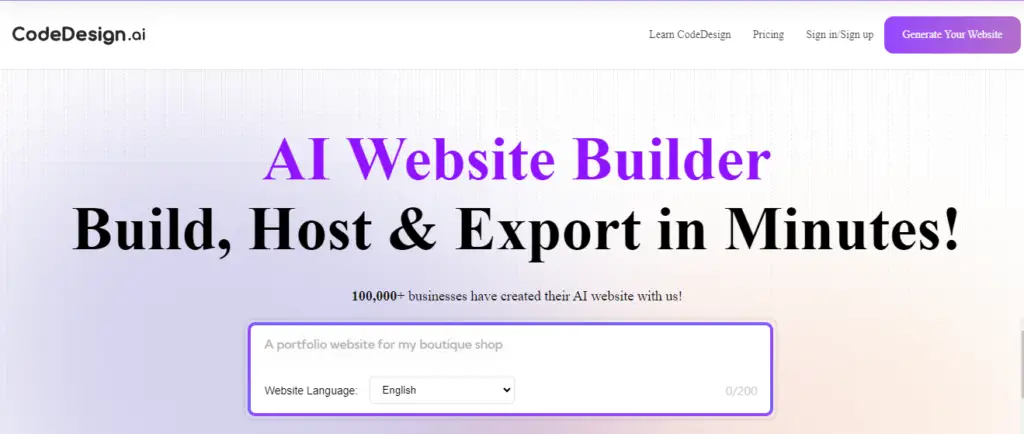 This tool allows you to select your preferred website type and design, and it even generates AI-written copies for your pages.
How to Use CodeDesign.ai:
1. Describe Your Website: Provide a brief description of your business and desired website.
2. Customization: Easily modify design and content, and even use AI-generated copies.
3. Publishing: Make your website live on the internet with a simple click.
CodeDesign.ai simplifies the website creation process, making it hassle-free and customizable to your preferences.
3. CreatorKit: Effortless Product Photography
Creating professional product photographs usually involves time and expense. CreatorKit changes the game by creating stunning product images from any photo using AI.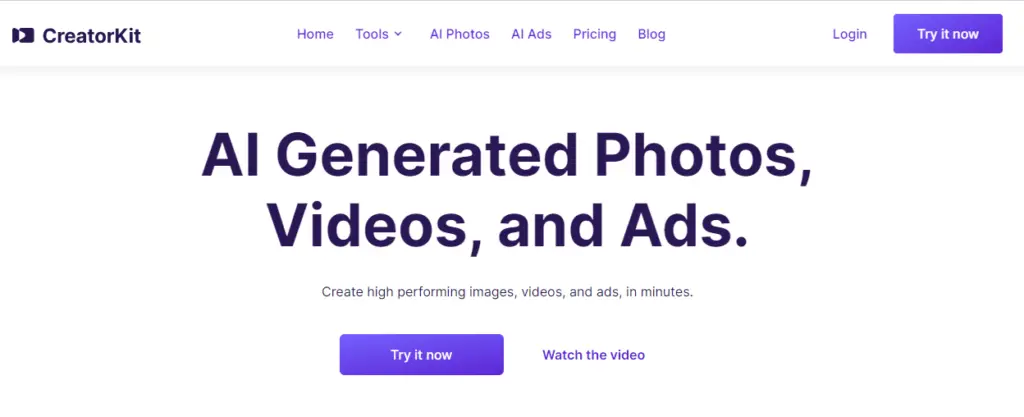 How to Use CreatorKit:
Choose Style: Select a style or customize your image creation.
Upload Photo: Add your product photo, adjust, and create stylish product images effortlessly.
Download & Upscale: Export your images or upscale the quality as needed.
CreatorKit's ability to generate beautiful product images quickly saves both time and resources.
4. Waymark: AI-Generated Video Ads
Waymark simplifies the process of creating professional video ads for your business or products within seconds. It analyzes your website content and automatically generates engaging video advertisements.
How to Use Waymark:
1. Input Website URL: Provide your website URL for content collection.
2. Instructions or AI Selection: Guide the video creation process or let AI choose for you.
3. Video Customization: Edit and finalize your video ad as per your preferences.
Waymark's automated video creation significantly reduces the time and effort required to produce compelling video ads.
5. Predis.ai: Engaging Social Media Posts
Predis.ai is an AI tool for social media marketers, allowing instant generation of eye-catching and engaging posts.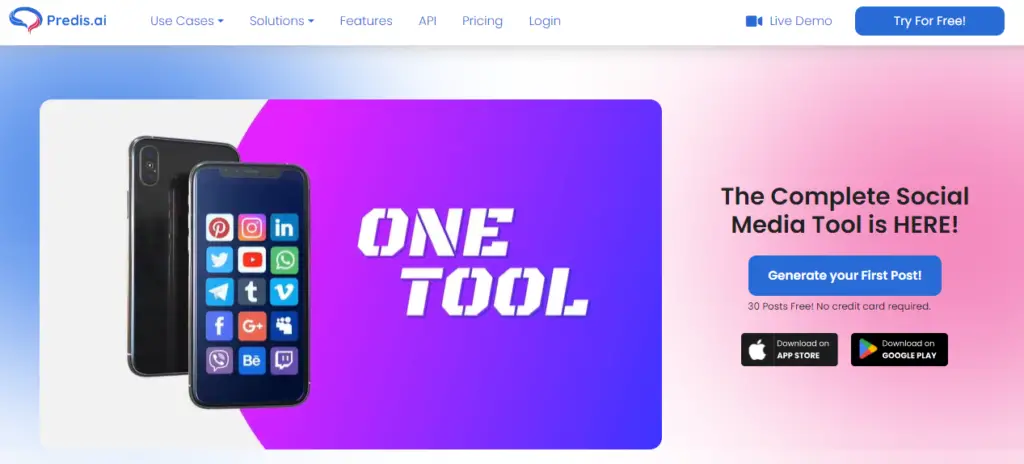 How to Use Predis.ai:
Select Post Type: Choose from various post formats.
Template Selection: Pick a template or let AI decide for you.
Content Entry: Input post content and edit as needed before publishing.
This tool smoothens the creation of engaging social media content, enabling marketers to focus on strategy rather than content creation.
6. Google Workspace:
Google Workspace now integrates AI across its various applications like Gmail, Google Docs, and Sheets, simplifying tasks.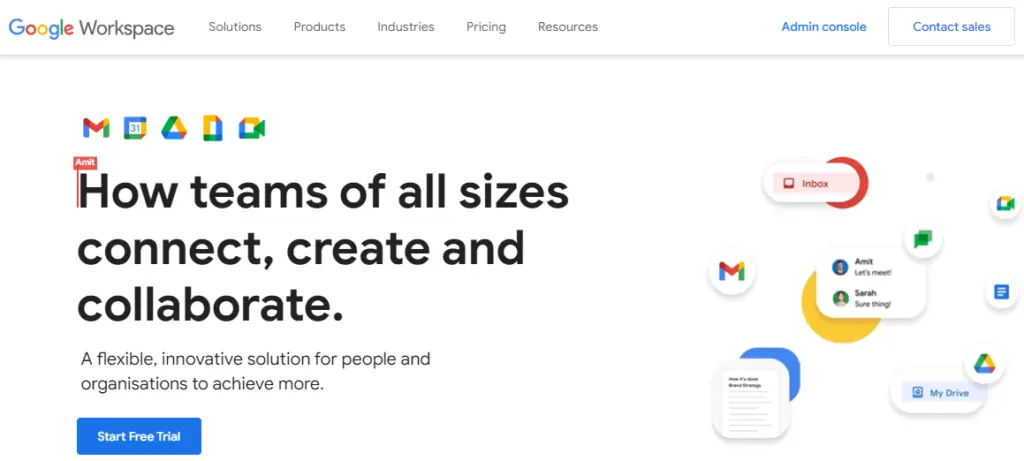 How to Use Google Workspace AI:
1. Enable AI Assistance: Enable AI features in Gmail, Docs, or Sheets.
2. AI-Powered Writing: Get AI assistance in writing emails, creating tables, or drafting documents effortlessly.
Google Workspace's AI assistance improves productivity by providing intelligent writing and organizational support.
Conclusion:
These six AI marketing tools offer innovative solutions across various marketing aspects, significantly reducing workload while enhancing efficiency. Implementing these AI-powered tools in your marketing strategy can significantly enhance productivity, creativity, and efficiency, allowing you to scale your business effectively.
If you found this guide helpful, explore the links in the description to start using these tools for your business.