Are you curious about turning your selfies into fantastic AI avatars? Today in this article, we're going to explore an AI art generator, specifically Lensa AI. This powerful photo editing app is designed to transform your ordinary selfies into magical avatars.
I've personally generated 50 unique and magical avatars using this AI technology. Join me as I walk you through the basics and reveal how to use this incredible tool.
What is Lensa AI?
Lensa AI is a user-friendly application that uses AI to transform your photos into personalized AI-generated avatars. It allows you to upload your pictures and generate a diverse range of unique avatars reflecting different styles and expressions.
Lensa AI Basic Features:
Lensa AI is a mobile app available on platforms like Android and Apple. To get started, simply head to your respective app store, search for Lensa, download, and install it.
Upon launching the app, you'll be guided through its features in a series of introductory screens, showcasing its photo editing capabilities and the highlight – magic avatars.
Subscription:
As you explore the app, you'll see various subscription levels. There's a seven-day free trial available, but remember, if you don't cancel it, you'll be billed. For this demonstration, I'll be using the trial.
How to use Lensa AI Avatars?
To use the Lensa AI Avatar follow the below steps:
Select Subject and Gender – Choose if you want an avatar for a human or an animal. Then, specify your gender, aiding the app in creating customized art for your face.
Choose Style – Lensa offers diverse styles, from fantasy to sci-fi and more. Select a few styles that intrigue you.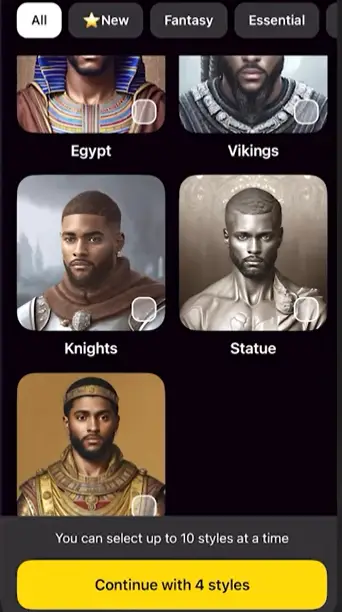 Upload Photos – Follow the app's guidelines, uploading between 10 to 20 selfies from your gallery to generate your avatars.
Purchase Avatars – Depending on the number of styles and photos, a price will be displayed. Purchase the desired number of credits for your avatars.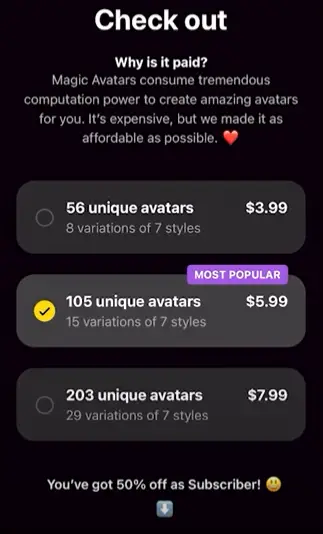 Exploring Lensa AI: Step-by-Step Guide
1. Getting Started with Lensa AI
Go to your app store and search for "Lensa AI." Once you've found it, hit that download button and get it installed on your device.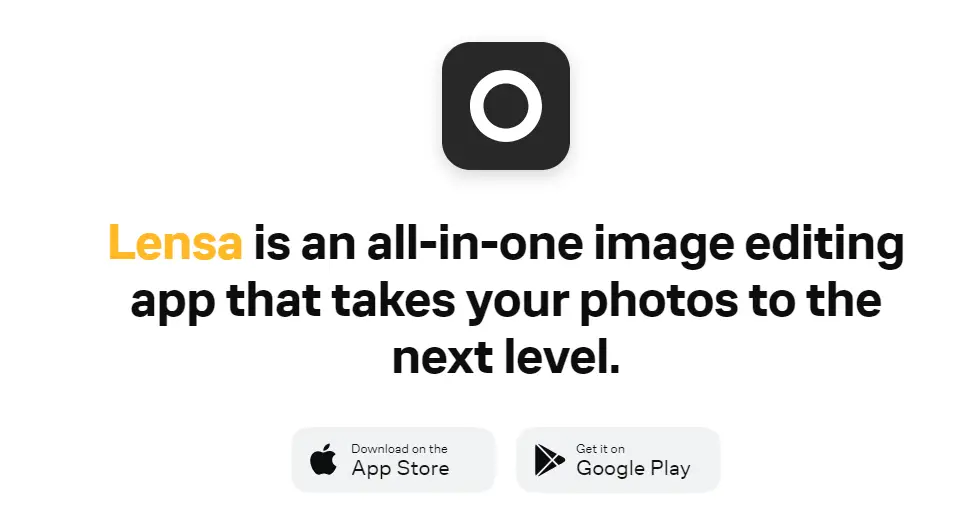 2. Setting up Lensa AI
After installation, open the app and agree to the privacy policy and terms of use. Lensa AI offers a one-week free trial, and if you decide to subscribe, it'll cost $50 a year.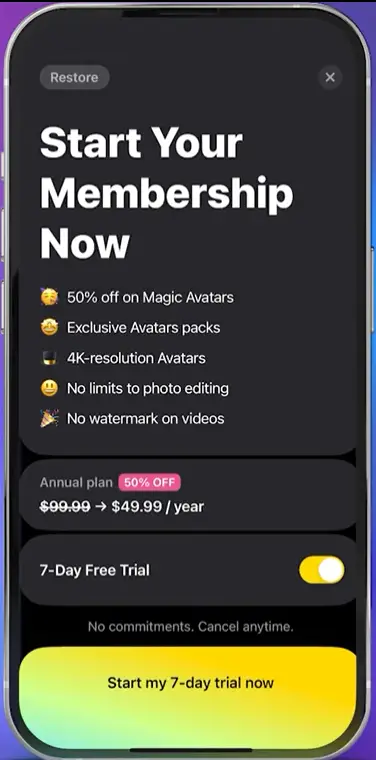 Pro tip: activating full access gives you a 50% discount, so go for it and start exploring the magic.
3. Uploading Your Selfies
You'll need to provide Lensa AI with 10 to 20 photos of yourself. These selfies will act as a sample set for the AI to generate those incredible magic avatars.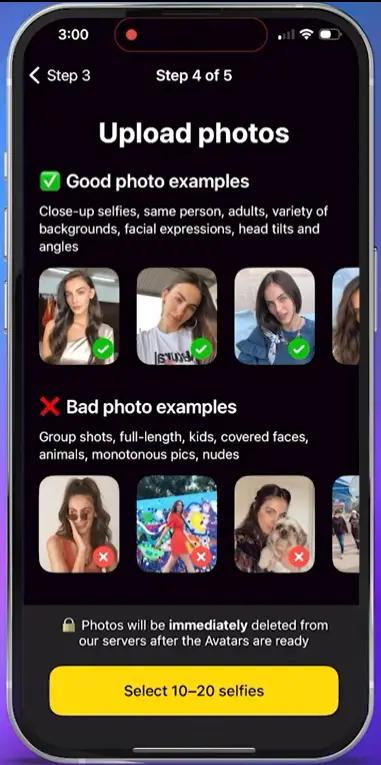 Make sure these photos are clear and close-up shots of yourself.
4. Generating Magic Avatars
Once you've uploaded your selfies, Lensa AI will start the magic. It will take approximately 20 minutes to generate the avatars, so sit back and let the AI do its thing.
You can even opt to be notified when the process is complete.
5. Reviewing Your Magic Avatars
At this step, your magic avatars are ready! Lensa AI will present you with a pack of 50 unique avatars. These avatars are categorized into various styles like mystical, sci-fi, stylish, and more. You can save them all in your photo library for easy access.
6. Sharing Your Avatars
You can easily export a single avatar by tapping on the one you like and hitting the share button. Share it with friends, on social media, via email, or wherever your creativity takes you!
Reviewing Magic AI Avatars:
Once you've paid and uploaded your photos, wait for the avatars to generate:
It may take some time (around 18 minutes for me) to generate.
Review your avatars and explore different backgrounds and poses for diverse results.
Download your favorites directly from the app, choosing between 4K or standard resolution.
Editing Photos:
While Lensa excels at creating magic avatars, it also serves as a photo editor. Here are some quick features: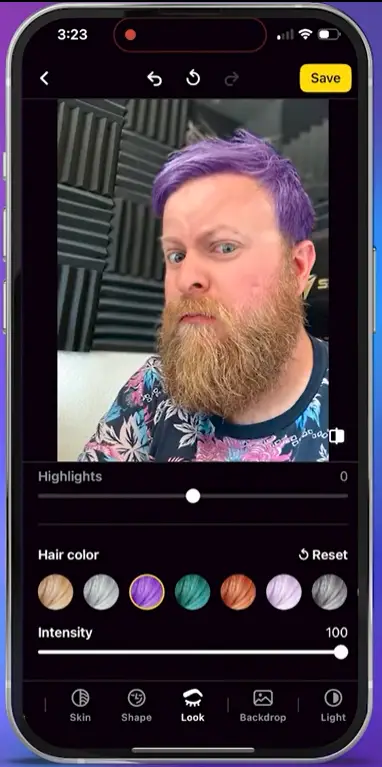 Skin smoothing, changing hair color, and various editing options.
It's not the most comprehensive editor but perfect for experimenting with backgrounds and simple edits.
Important Notes:
While LENSA AI promises a seamless avatar creation experience, it's essential to consider a few key points:
Data Privacy: Concerned about your uploaded photos? Rest assured, LENSA AI, backed by Prisma Labs, utilizes AWS cloud services for photo processing. Once the AI model is trained, your images are immediately deleted.
Popularity Surge: Expect these AI-generated avatars to gain popularity rapidly. Prepare to witness these unique avatars flooding social media profiles as people embrace this innovative technology.
Conclusion
Thank you for joining me on this journey into Lensa AI. If you found this article helpful, don't forget to read more exciting content, especially on AI-related tools.
This simplified guide helps you navigate Lensa AI to create magical avatars while giving you a glimpse of its other photo editing features.