Today, I'm thrilled to introduce the top 6 AI tools that will completely transform your YouTube video creation process. Whether you're new to YouTube or a content creator, these tools are going to boost the way you produce content. They're all free!
Let's explore each tool and see how they can help us in creating Youtube video Content.
6. Gravitywright:
Gravitywright AI is an incredible tool that generates high-quality and unique content for your YouTube videos. You can easily create attractive titles, scripts, and eye-catching thumbnails has never been easier.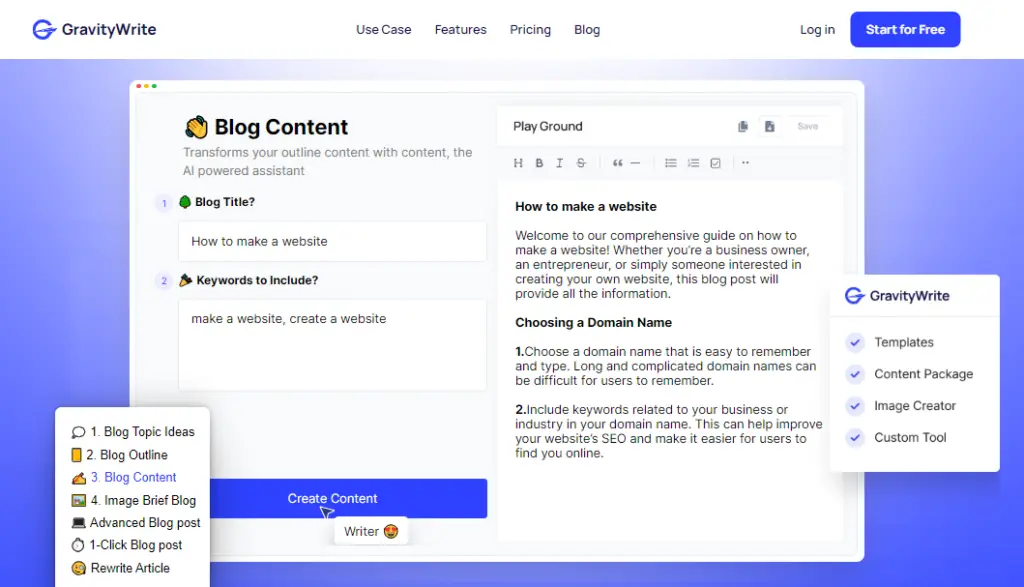 Here's how to use it:
Go to gravityright.com and click on "Start for Free."
Create your account.
For YouTube titles and thumbnail ideas, select the YouTube option.
Enter your video topic and click on "Create Content."
Gravitywright will provide you with personalized titles and thumbnail ideas customized to your video.
You can create YouTube scripts, descriptions, tags, and hashtags in seconds. It's simple, efficient, and completely free to use.
5. Lumen5
Next up, Lumen5. This tool can convert text into engaging video content. You can also convert your blog posts to videos and create Talking Head Videos.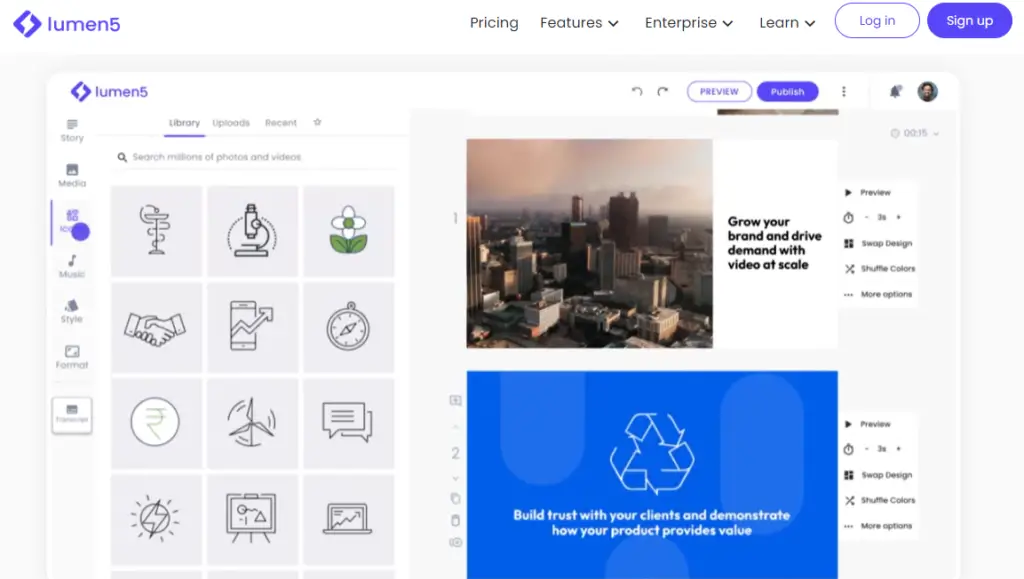 Follow these steps:
Visit lumen5.com and sign up for free.
Choose a template for your video.
Paste your existing blog content or insert the blog link.
Click through the AI prompts and watch as Lumen5 magically transforms your text into a captivating video.
Customize your video by adding media, changing music, and more.
Within minutes, you'll have a professional-quality video that's ready to publish across various social media platforms, including YouTube.
4. Vidyo.ai
Vidyo.ai is your go-to tool for converting longer videos into shorter, snappy clips or reels effortlessly. You can easily convert long-form videos to short videos.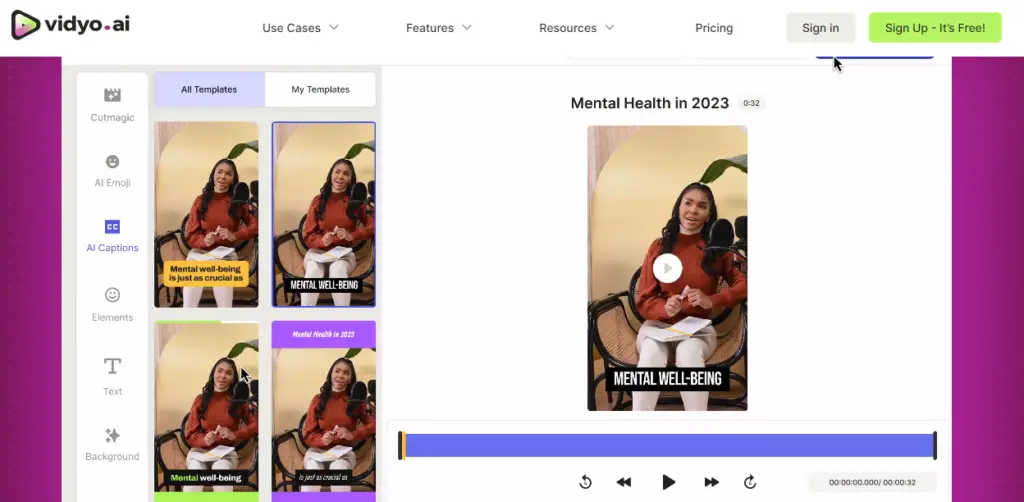 Here's how it works:
Go to vidyo.ai and create a free account.
Upload your longer video file.
Select the format and preferred templates for your shorter video.
Personalize it by adding text or elements.
Download your freshly converted, shorts video.
It's the best AI Tool for repurposing content or creating concise teasers for your audience.
Vidyo AI Features:
Video Resizing
Content Repurposing
Video Clipping
Auto Video Chapters
Alex Hormozi Captions
Grant Cardone Captions
Gary Vee Style Progress Bar
Video editing
3. Dubverse.ai
Dubverse.ai is a fantastic tool for effortlessly translating videos into different languages.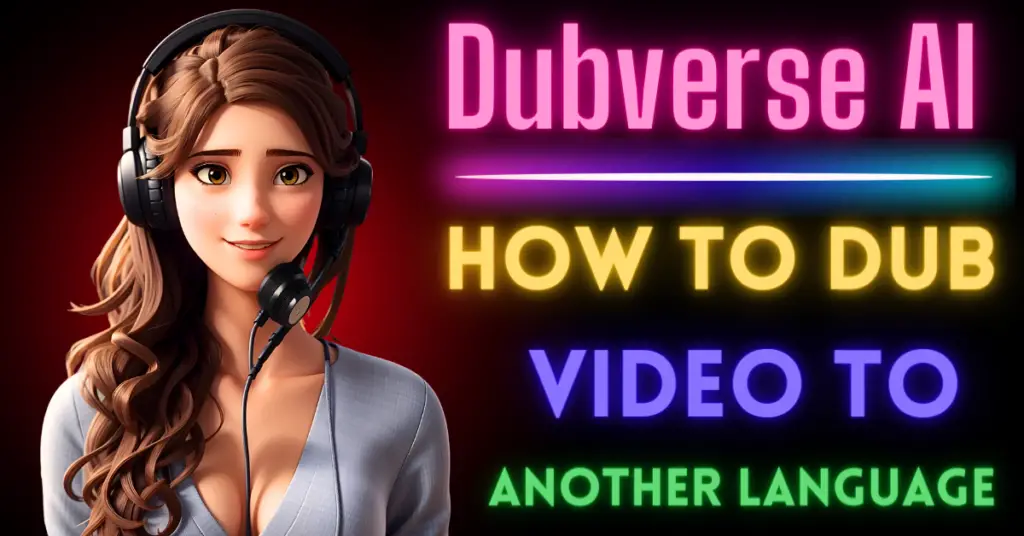 Here's how you can add subtitles and create voiceovers in various languages:
Visit Dubverse.ai and sign in using your Google account.
Upload your video file.
Choose your preferred language and voice for subtitles and voiceovers.
Hit "Let's Dub" and watch as your video is translated seamlessly.
Now, you can effortlessly expand your audience by reaching global viewers in their native languages.
2. Adobe Podcast
You can enhance the audio with Adobe Podcast. This AI tool will help to remove noise and echo from the voice recordings.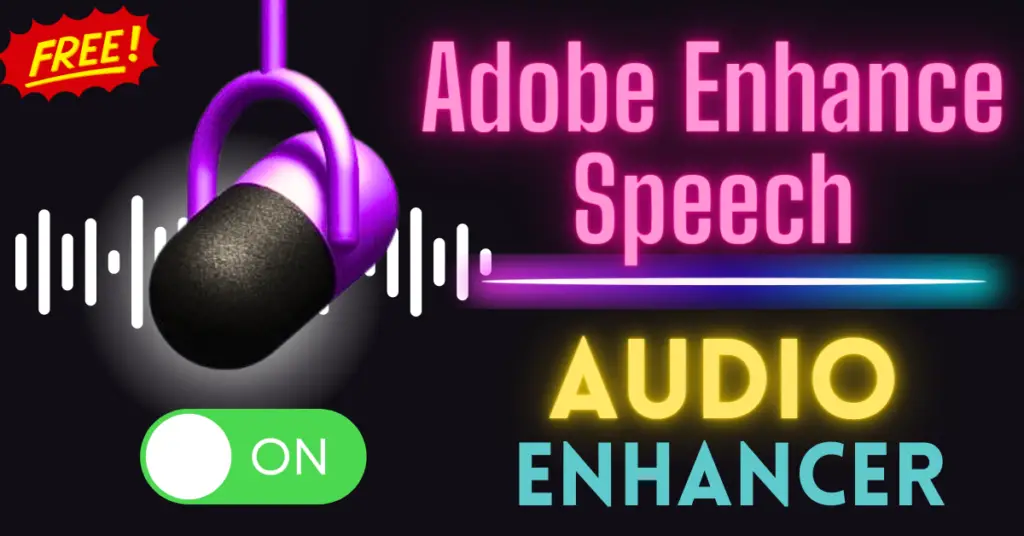 Create high-quality podcasts and voiceovers that sound professional with Adobe Podcast.
Visit podcast.adobe.com and upload your audio file.
In just a few seconds, your audio file will be enhanced with remarkable clarity.
Now your audio will sound like it was recorded in a professional studio, free from any annoying echoes or background disturbances.
1. WiseCut
Finally, we have WiseCut AI Video editor, the ultimate editing tool for smoothening your video editing process. It allows you to remove pauses, add background music, generate subtitles, and more.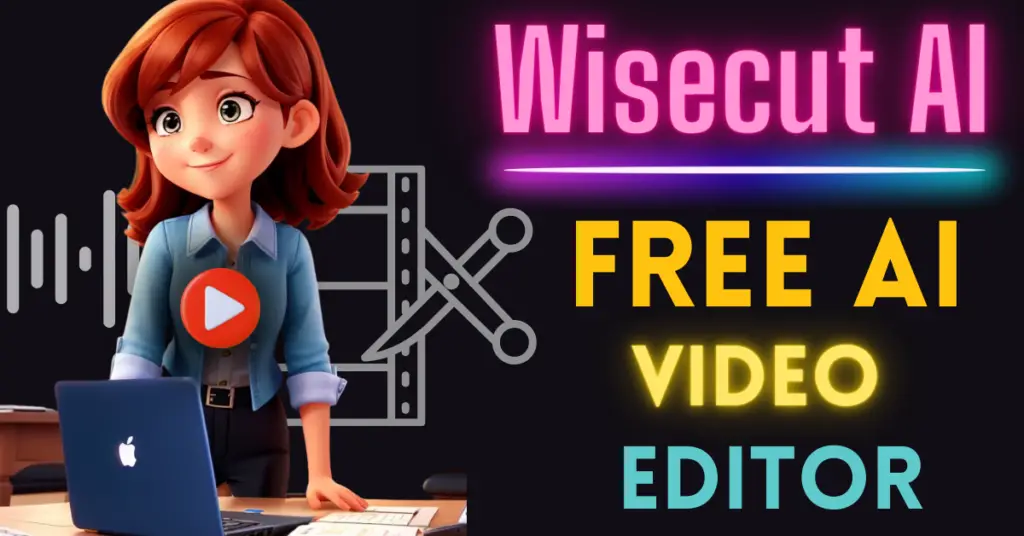 Go to wisecut.video and create your account.
Upload your video file.
Choose your preferred language for AI processing.
It will remove unnecessary pauses and enhance your video.
Edit and customize your video as needed.
It's a time-saving tool that ensures your videos are polished and engaging without spending hours in the editing room.
Conclusion:
In conclusion, these six AI-powered tools are game-changers for YouTube content creators. These AI tools are really helpful for YouTubers, making the video creation process more accessible and efficient for content creators.