Are you tired of spending endless hours crafting product videos for your business? Well, your wish is about to become a reality! Oxolo AI is an AI-powered video generator and user-friendly editor that's set to create compelling content that drives sales and conversions.
In this article, we'll take you on a journey through the amazing features and capabilities of Oxolo AI, giving you a step-by-step breakdown of how it can help you create jaw-dropping AI product videos in a matter of minutes.
What is Oxolo AI?
Oxolo AI is a video generation tool that empowers businesses and creators to produce high-quality product videos in a matter of minutes.
With Oxolo AI, users can transform product information, URLs, and text into captivating videos that resonate with their target audience.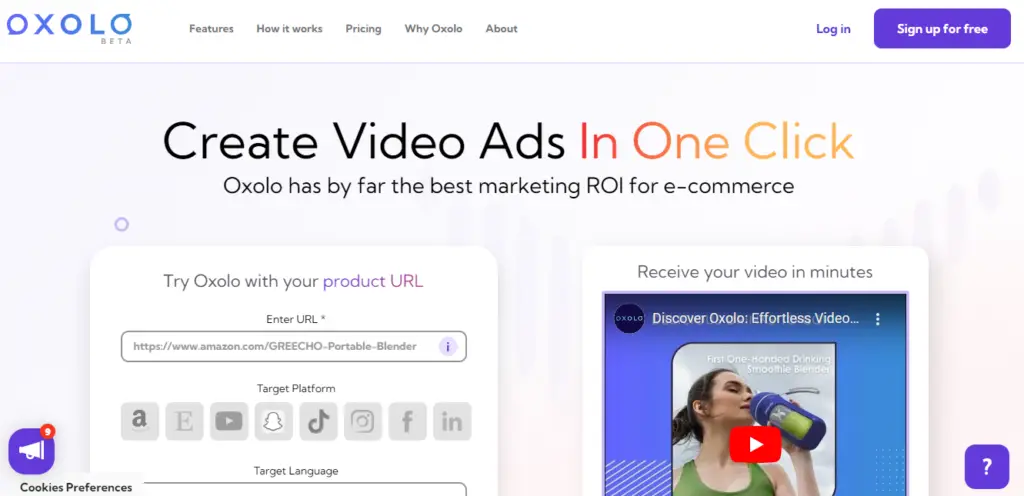 This revolutionary tool redefines the way videos are generated, making it a game-changer for marketing, e-commerce, and content creation.
Why Oxolo Is a Must-Have?
Have you ever felt overwhelmed by the daunting task of video editing? Maybe you've spent countless hours in front of your computer screen, struggling to piece together a captivating video that truly represents your brand.
Whether you're an e-commerce guru, a creative content creator, or a marketing professional aiming to reach new heights, Oxolo AI is the tool you've been waiting for.
Let's dive into the specifics of how this AI powerhouse works.
How to use Oxolo AI:
Oxolo AI Overview:
At its core, Oxolo is an AI-powered video generator designed to help you create stunning product videos in just a few minutes.
Multiple Ways to Generate Videos:
One of the most remarkable features of Oxolo is its versatility. Creating videos is a breeze with multiple options at your fingertips.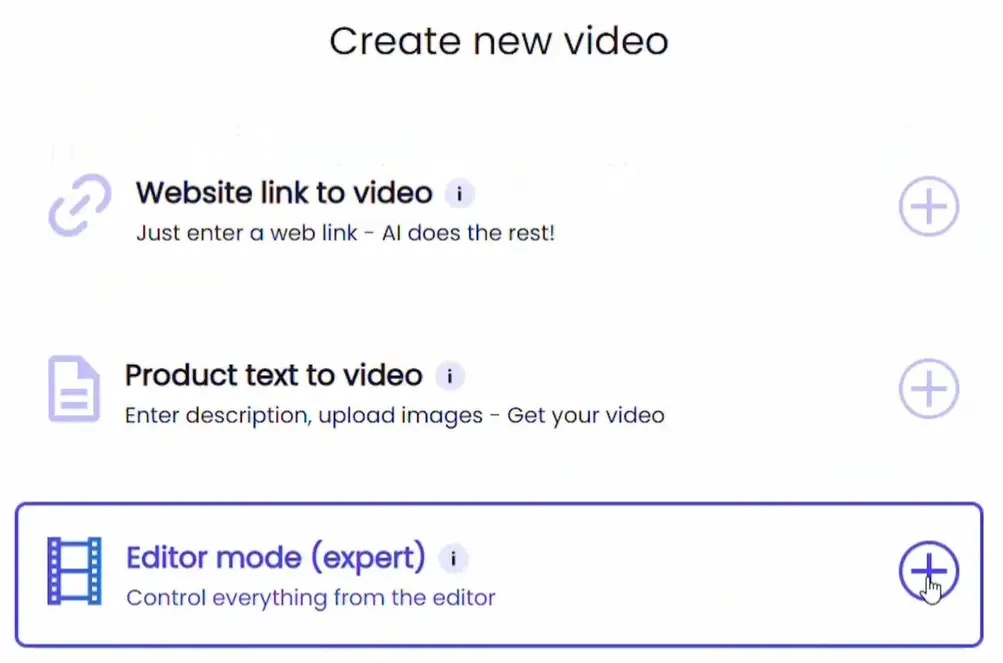 You can effortlessly generate videos by entering a website link, crafting a product description, or even starting from scratch using the user-friendly video editor.
This flexibility empowers you to bring your unique vision to life effortlessly.
1. Convert the Website link to the video:
All you need to do is provide the product URL, and Oxolo AI's "Website Link to Video" feature takes care of the rest.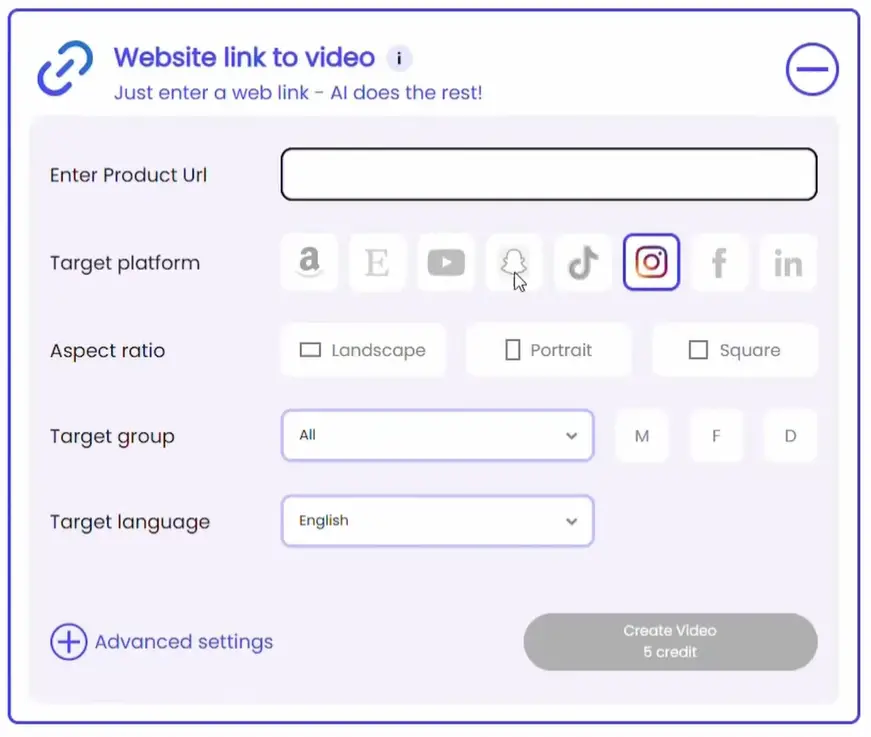 This user-friendly tool lets you seamlessly input the product details, choose the target platform (think Amazon, Etsy, or LinkedIn), and even pick the perfect aspect ratio.
What's more, you can tailor your video to specific demographics and languages, ensuring your message reaches a global audience.
Pika Labs AI: Free Text to Video Converter
2. Product Text to Video:
The "Product Text to Video" feature lets you transform written content into captivating visuals. This dynamic feature requires a product title, description, features (with at least 50 characters), and some eye-catching product images.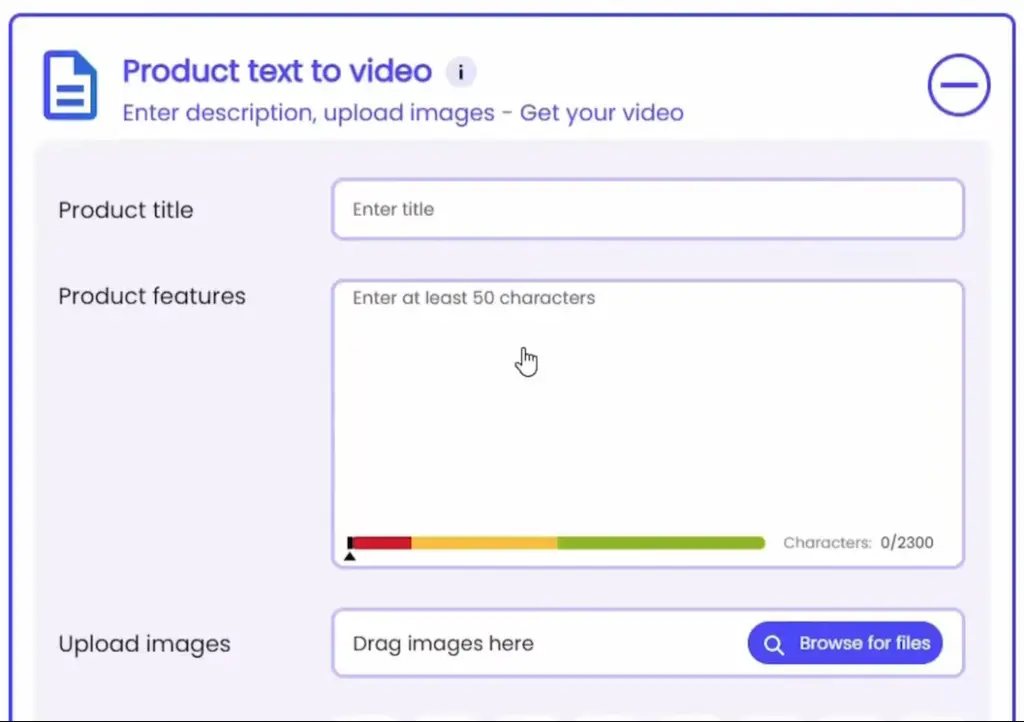 With these ingredients in place, Oxolo AI works its magic, creating engaging videos that capture the essence of your product and resonate with your audience.
3. Editor Mode:
For those seeking even greater control over their video content, Oxolo AI's "Editor Mode" is your creative playground.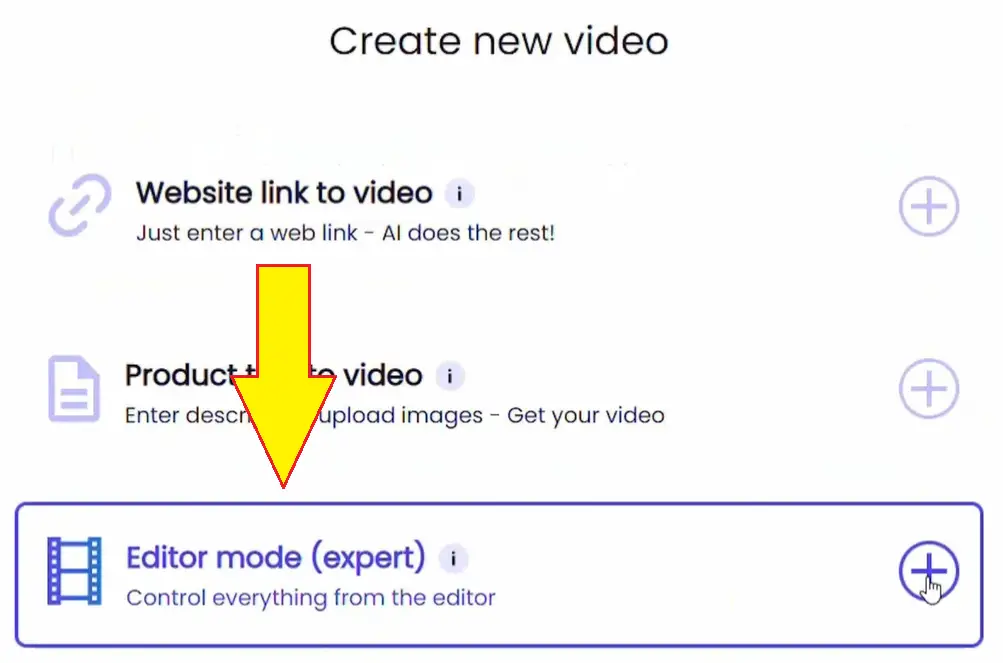 Perfect for experts and novices alike, this mode allows you to fine-tune every aspect of your video. Select from a variety of templates, available in landscape, portrait, and square formats, to match your brand's aesthetic.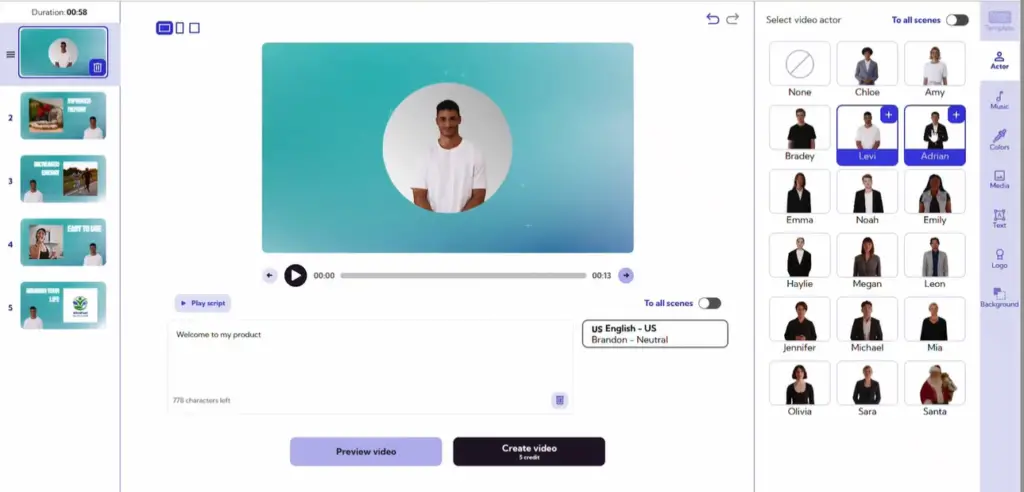 You can easily add your script, preview the result, and edit design elements on the fly. Imagine having the ability to mold your videos to reflect your brand's unique identity – that's the power of Oxolo AI's Editor Mode.
Customization and Branding
Oxolo AI provides a range of templates, available in landscape, portrait, or square aspect ratios, allowing you to choose the perfect fit for your needs.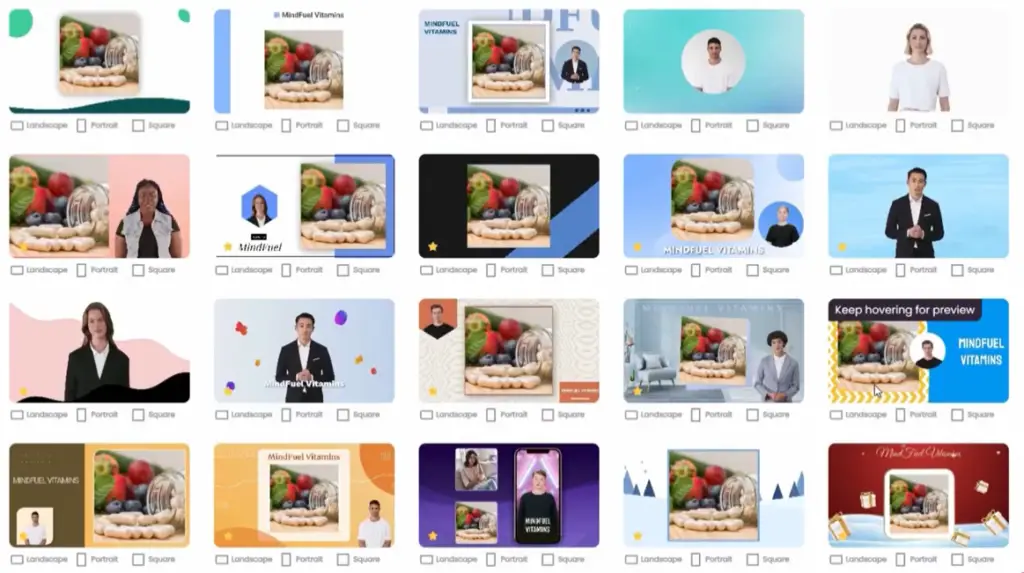 The color palette and font customization options ensure your videos align seamlessly with your brand's identity.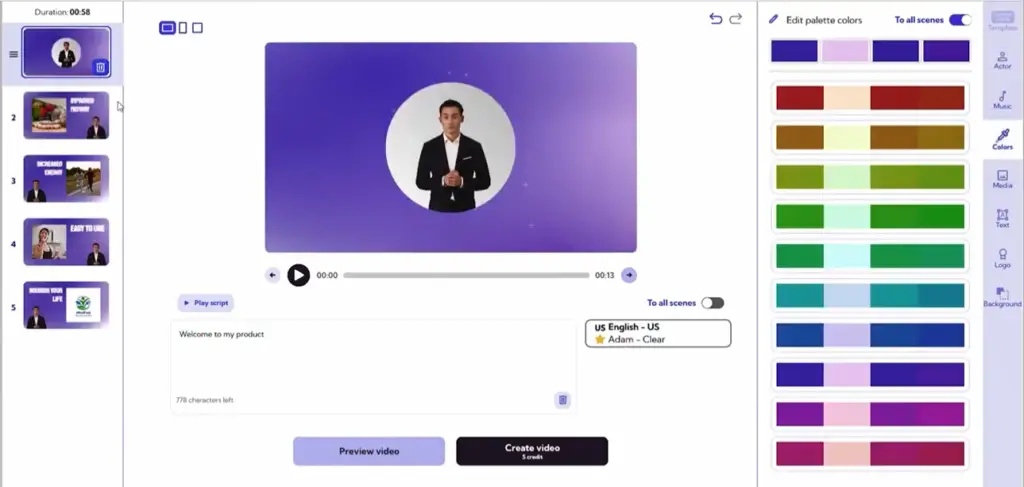 And don't forget about that professional touch – Oxolo lets you insert your logo into scenes, elevating your brand's presence.
Multilingual and AI Actors
In a globalized world, accessibility and localization are paramount. Oxolo rises to the challenge with its multilingual capabilities, enabling you to create videos in up to fifty languages.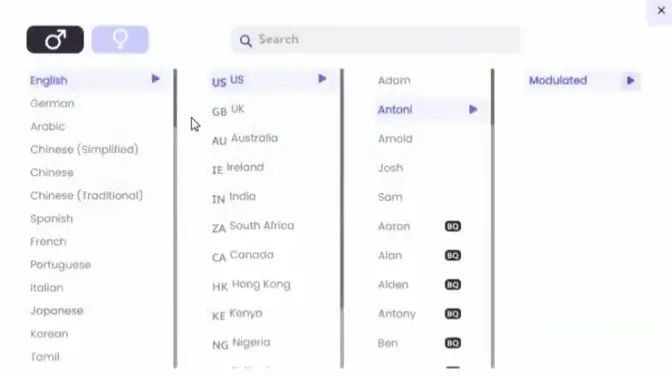 What's even more impressive is the AI's ability to mimic various voice styles, making your content relatable to diverse audiences.
User-Friendly Interface
Worried that you're not a video editing expert? Fear not! Oxolo's intuitive interface transforms novices into video pros.
With simple actions like swapping actors, voices, or images, editing your video script becomes a breeze.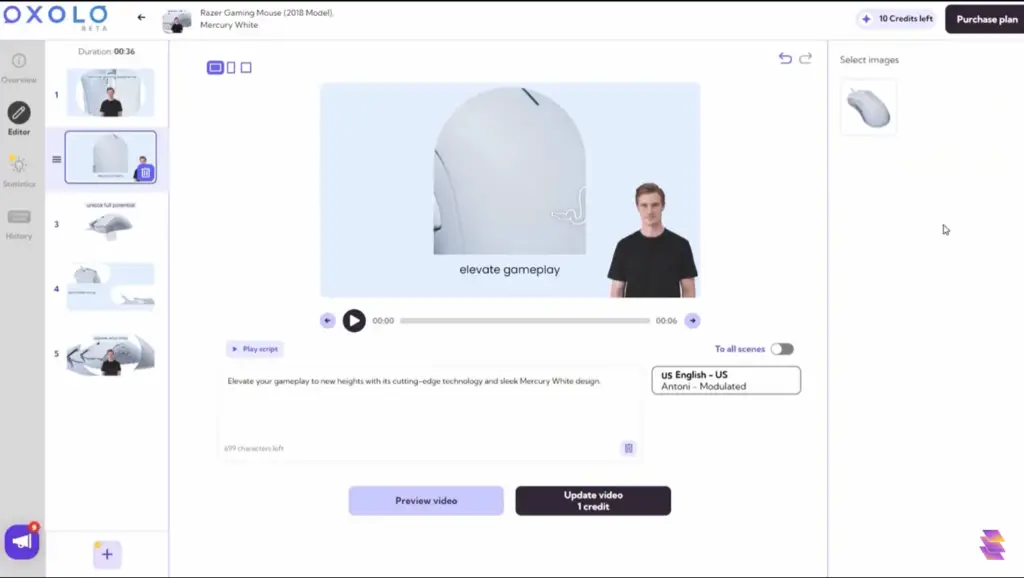 Trust me, you'll be crafting professional-grade videos in no time.
Sharing and Optimization
Whether you're showcasing your video on your product page, social media platforms, or website, Oxolo's got your back.

Plus, with its platform optimization feature, you can create videos tailored for Instagram, Facebook, YouTube, and more.
Connecting with your audience has never been this seamless.
How Oxolo AI Works:
Step 1. Enter URL:
Begin by pasting your product listing's URL into Oxolo. Our AI captures your unique selling points and crafts a compelling video script.

Step 2. Fast Video Creation:
Oxolo takes over, handling everything from writing to selecting actors, voice-overs, music, and imagery. In minutes, a complete video is born.

Step 3. Final Polish:
Refine your video using our studio editor. Swap actors, tweak voice-overs, and personalize visuals to align with your brand.

Step 4. Download & Share:
Once perfected, download and share your video on product pages, websites, and social media. Watch SEO rankings climb and revenue.

Features of Oxolo AI:
| Feature | Description |
| --- | --- |
| Ready in Minutes | Gone are the days of lengthy shoots. Oxolo AI transforms your URL into a stunning video within minutes, ready for instant upload. |
| Just One Click | Oxolo intelligently highlights key product details through voice-over and text overlays, ensuring clear and effective communication. |
| HD Downloads | Enjoy high-definition video quality, meticulously optimized for online platforms, social media, and product listings. |
| Credits Never Expire | Convenience is key. Oxolo's credit system ensures seamless video creation and editing, with options to upgrade plans or purchase bundles. |
| 40+ Languages | Oxolo speaks your audience's language. Over 40 supported languages tailor your product pitch for optimal communication. |
| AI Actors with Emotion | Forge a connection with your audience using AI actors infused with true human emotion. Create relatable content that resonates. |
| Image and Video Catalogue | Our AI combines your listing images with a vast stock library, weaving a compelling visual narrative that enhances your story. |
| Vibrant Music Library | Elevate your videos with original, royalty-free background music from our diverse library, designed to complement your brand's message. |
| Great Templates | Experience the magic of Oxolo's dynamic designs, optimized for lively and engaging E-commerce ads that stand out from the rest. |
| User-friendly Studio Editor | Tailor your videos effortlessly with our intuitive studio editor. Tweak scripts, images, and music to align perfectly with your vision. |
| Display Script | Oxolo intelligently highlights key product details through voice-over and text overlays, ensuring a clear and effective communication. |
| Easy Updates | Your videos evolve with your brand. Oxolo Videos remain editable, adapting seamlessly to new features, color schemes, and updates. |
Oxolo AI Use Cases
Let's dive into some exciting use cases for Oxolo:
E-commerce Powerhouse: Transform your product listings into captivating videos, enhancing your brand's visual appeal and driving conversions.
Dynamic Ads: Marketers and influencers can effortlessly craft engaging social media ads, targeting specific audiences and languages.
Product Demos and Tutorials: Launching a new product? Oxolo helps you create impressive demos and tutorials that educate and engage your audience effectively.
Multilingual Content: Oxolo's multilingual capabilities are a boon for reaching a global audience, and breaking down language barriers.
Agency Efficiency: Marketing agencies can streamline their video production process, offering professional-grade videos to clients with ease.
These diverse use cases demonstrate how Oxolo can empower various professionals to use the power of AI video creation.
Oxolo AI Pricing and Plans:
Oxolo offers a range of plans to suit your needs, but there's an irresistible offer you simply can't overlook.
Through AppSumo, you can snag a lifetime access license at an unbeatable price. This deal grants you access to Oxolo without any watermarks on your videos, ensuring your content remains polished and professional.
The AppSumo lifetime deal includes three tiers, each offering more credits, maximum videos per month, and no watermark.
It's a one-time purchase that unlocks a lifetime of limitless video creation.
Oxolo AI Alternatives:
Here are the Oxolo AI alternatives:
User Reviews
Curious about what users have to say? AppSumo users have overwhelmingly positive feedback about Oxolo.
While a few areas, like more voice options and improved lip sync, could be enhanced, the positive reviews far outweigh the negatives. Users are raving about the high-quality videos Oxolo generates, praising its user-friendly interface.
Many users have successfully created stunning videos without the need for tutorials or guides.
Final Words on Oxolo AI:
In a world where video marketing reigns supreme, Oxolo emerges as a game-changing ally.
Its intuitive interface, AI-powered features, and seamless customization options empower you to craft videos that leave a lasting impact on your audience. Whether you're a business owner, content creator, or marketing professional, Oxolo is the missing piece in your video marketing puzzle.
Don't miss out on this opportunity to revolutionize your video content creation strategy. Click the link in the video description and grab your Oxolo license today.
Latest AI Tutorials: